BGEN has acquired Radway Control Systems to strengthen its industrial automation offering. The purchase of the business, which includes the trading and certain assets of the company, will support BGEN's growth ambitions in several sectors including renewables and steel, and increase its presence in the automation aftermarket/service arena.
"When we rebranded to BGEN we stated we wanted to be recognised as an independent market leader in the provision of world class multi-disciplinary engineering solutions for UK and international customers," says Robin Whitehead, Chief Executive at BGEN. "Strategic acquisitions were part of that realising that vision, and the addition of Radway Control Systems provides excellent synergies with our existing technology team and exciting growth opportunities."
Radway Control Systems specialises in the design and implementation of automation, control and information systems for a wide range of industries including automotive, chemicals, metals, renewables and water. It has a high degree of expertise in computer, PLC and drive application software, with a 24/7 breakdown cover and after sales service offering. Radway Control Systems is an ABB Drives Value Provider and Siemens Solution Partner.
As part of the acquisition, approximately 30 employees, including the senior management team, will join BGEN Technology, and Radway Control Systems' headquarters in Stoke will become part of BGEN's network of UK regional offices. The transition of the company into BGEN's operations will be overseen by Ian Oliver, Managing Director of Technology at BGEN, and it expected to be completed by Q2 of 2023.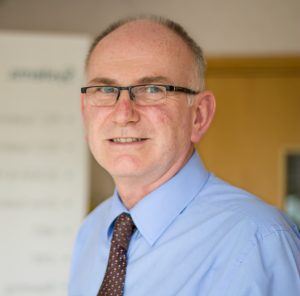 "The acquisition of the business supports our growth ambitions and it's great that the senior management team (Jon Taylor and Andrew Stainsby) have joined BGEN Technology," says Ian. "Radway Control Systems has some great experience in the industrial automation and digitalisation space, and we're looking forward to integrating the team into our operations."