Following the overwhelming success of its debut Digital Trade Show in October 2020, Sirius Buying Group, major buying group in the electrical appliance and kitchen retail industry is pleased to announce its second virtual event is confirmed to take place this spring: 27th May 2021.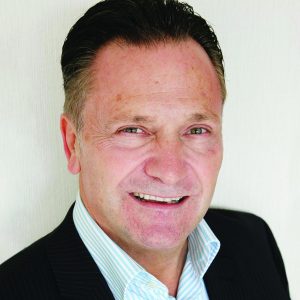 Mark Veysey, General Manager at Sirius Buying Group says "We are excited to announce our Digital Conference and can confirm it will be even bigger, better and more interactive than our Digital Trade Show, which was our first digital event in October last year. It is very important for us to be able to provide an effective platform for our Approved Members and Suppliers, enabling them to safely and confidently network and plan for the future. Offering the chance to virtually discuss exclusive promotions and talk about how we can all work closely together in 2021, we hope this continued level of 'group protection' will provide the independent retailer with a range of sustainable business solutions so they can navigate out of lockdown and are equipped to face other challenges head on, like appropriate stock availability nationwide."
With retail showrooms set to open on 12 April in accordance with the latest Government guidelines to take us out of lockdown, Sirius Buying Group is providing extensive business support across all areas of business including the management of back-to-work processes for staff through to advising on the flow of foot traffic through stores. Steve Jones, Managing Director at Sirius Buying Group explains, "We have all had an incredible learning curve over the past 12 months and the market has adapted accordingly with services like 'click and collect', as well as increased digital presence and online services. I am extremely proud of how our industry has risen to new challenges in practical and innovative ways with great collaboration between all the 'moving parts' of the supply chain from manufacturer right to delivery."
Steve continues, "Proactive retailers are already tracking the local property market so they can anticipate demand for new kitchens and appliances, with a renewed focus on indoor-outdoor living, entertaining at home and cooling appliances. There will definitely be consumer spend for the taking, so we need to make sure that both stock and service are in place across every business vertical; especially as many consumers have become accustomed to the speed and convenience of online purchasing. Investing in the customer by improving your service and deepening product knowledge, alongside competitive brand and product offerings will continue to give retail independents the edge and we hope our efforts at this spring's Digital Conference go some way to underlining these market differentiators further."
Constantly adapting to the evolving retail landscape and current market roadmap, Sirius Buying Group has decided to cover all the bases with its second confirmed Digital Conference this May 2021, and conditions permitting, a return to its physical Trade Show in September at The Forest of Arden. In preparation, Sirius will kick-start events with a live virtual members meeting on 24th May to give a business update one year on from March last year. It will include valuable trends and insights on the retail landscape following restrictions being lifted on the 12th April, and right before the digital conference goes live on 27th May.
Steve adds, "Based on the current roadmap I am optimistic our physical trade show will go ahead however, this decision will be subject to ongoing review and whether we can provide a COVID-secure environment for our members and suppliers, whilst upholding each company policy on 'customer contact'. Needing to take all this into account, we will provide a definitive answer on this physical event closer to the time."