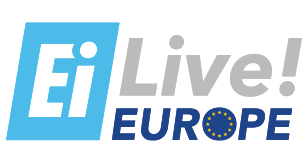 EI Live! Europe
June 14-15, 2023 - The Passenger Terminal Amsterdam
A new residential-focused AV, Automation, and Home Cinema Event Based in Amsterdam For 2023. Building on the success of the EI Live! UK event now in its 11th year and recognised as the UK's only national trade show for the industry, a new event from the same organisers has been launched. EI Live! Europe will take the same successful format and reproduce it at the fantastic venue of the Passenger Terminal in the centre of Amsterdam, the perfect time and place to begin this new chapter in the sector.
EI Live!
September 13-14, 2023 - Farnborough Exhibition Centre
EI Live! is the UK's leading trade show for the custom install / home automation / smart building industry, continuing to bring together all those who have a passion for pushing the industry forward. Whether you are a start-up or are looking for new ways to make your existing operation even better, EI Live! is the place to be to discover, learn, share and celebrate all that is great about this industry.