An intrepid team of 13, including National Ventilation's sales manager, Andy Bills, has successfully completed a half-ultra challenge, hiking 53km through the Peak District on 3rd July 2021 to raise money for the Young Lives vs Cancer charity. The Peak District Challenge is an annual event which welcomes over 2,500 adventurers to test themselves in the Peak District National Park with a range of options from 25km to 100km. Starting and finishing in idyllic Bakewell, the team, named Alfie's Army, took on the challenge to give something back to the charity that has been supporting Andy's son, Alfie, who was diagnosed with Acute Lymphoblastic Leukaemia at just 3 years of age.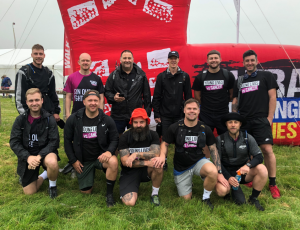 The team was formed of: Andy Bills; his life-long friends, Mark McCann, Michael Terry, Tim Newland, Bert Daines, Phil Bristow, Harry Kahl, Jolyon Shilling and Kieran Amer; Andy's brothers-in-law, Barry Cullen and Matt White; and Andy's nephews, Joe Cullen and Sam White. All 13 successfully crossed the line, including Andy, who finished the challenge in 12hrs 20mins, burning 5,000 calories along the way. So far, Alfie's Army has raised an impressive £11,123. However, with charities hard hit during COVID and Young Lives vs Cancer offering families such vital support, the team would warmly welcome any further donations.
Young Lives vs Cancer (formerly CLIC Sargent) is a cancer charity for children and young people and is solely funded by donations. The charity helps families find the strength to face whatever cancer throws at them. Every day, 12 more children and young people hear the devastating news that they have cancer.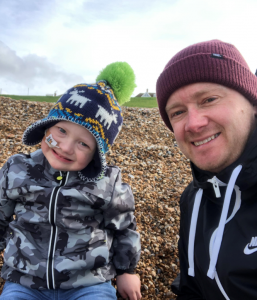 "Alfie has spent the last 27 months under a very intense, relentless regime of Chemotherapy but he is doing very well, tolerating the treatment brilliantly, and is keeping up great attendance at school. Treatment is a roller coaster though and when he has lumbar punctures and intense treatments, he is not at school the following week", explains Andy. "During these last 27 months we have been on a journey which can only be described as horrendous. It is a situation I wouldn't wish on anyone. Fortunately, we have had the support from Young Lives vs Cancer both emotionally and financially. If anyone can lend their support to this wonderful charity, I'd be very grateful", said Andy Bills, Regional Sales Manager at National Ventilation.
Andy not only has the support of Alfie's Army and Young Lives vs Cancer his work colleagues are also fully supporting him. "At National Ventilation we are very proud to support Andy and Alfie's Army in fundraising for Young Lives vs Cancer. Andy and his team have done an amazing job raising so much money for the charity, but with charities finding the current conditions tough it would be great if we could raise some more valuable funds to support children and young people and their families in their fight against cancer", says Robin Francis, Managing Director at National Ventilation.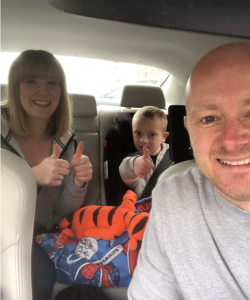 Meanwhile, Young Lives vs Cancer is delighted with the fundraising that Alfie's Army have been undertaking. Becky Clements, Fundraising Engagement Manager at Young Lives vs Cancer explained: "Alfie's Army are an incredible bunch that I've had the pleasure of working alongside over the last 6 months. The support Alfie's Army have shown Young Lives vs Cancer over the last year is just phenomenal. I cannot thank Andy, Jen and every member of Alfie's Army enough for their continual support, passion and enthusiasm to raising awareness and vital funds for Young Lives vs Cancer, allowing our vital work supporting young cancer patients and their families through the toughest times to continue.
"Thanks to Alfie's Army, we will be able to help even more young people and their families to face the emotional, practical and financial impact that cancer has on people's lives. The £11,123 raised by the group could pay for 292 families to stay overnight for free in one of our 10 Homes from homes which are located close to specialist treatment hospitals all around the UK. These facilities allow families to be together when they need each other the most".
When a child is diagnosed with cancer life becomes full of fear, for them and their family. Fear of treatment, but also of families being torn apart, overwhelming money worries, of having nowhere to turn, no one to talk to. At Young Lives vs Cancer, the charity helps families find the strength to face whatever cancer throws at them. Powered by the kindness of their supporters, they face it all together. To support Alfie's Army visit: https://www.justgiving.com/fundraising/andrew-bills.