Combining real value for money with the quality and performance you'd expect from Ansell Lighting, the Z LED Eco is a brand new high bay light created by the British manufacturer.
Slim and sleek in design, the suspension mounted luminaire is ideal for lighting up indoor and outdoor areas such as industrial, commercial and retail spaces, whilst its robust die-cast powder coated construction and heatsink delivers optimum thermals and performance. Built to withstand potential knocks, the Z LED Eco also has a high impact rating of IK06 and an excellent IP65 rating against environmental factors, ensuring the product is suited for use in harsh environments, where there may be exposure to water as well as dust in the air.
Supplied with 1m of pre-wired H05RN-F cable, the light-weight Z LED Eco is quick and easy to install, it is also extremely versatile, compatible for use with drop rods, jack chain and catenary wire.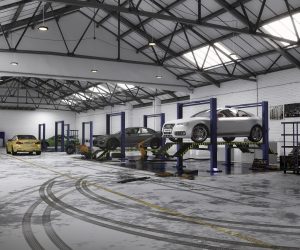 The Z LED Eco is highly energy efficient when compared with HID or Fluorescent fittings, providing real cost and energy savings. It also has a long LED lifespan of L70 50,000 hours, meaning very little maintenance is required.
Mark Abbott, Managing Director at Ansell Lighting says: "The entire Z LED range was designed to deliver powerful yet energy efficient illumination and the new Z LED Eco is no exception. Low cost, durable and low maintenance, it is the ideal luminaire for large industrial settings and comes with a three-year warranty for added peace of mind."