Bureau Veritas has appointed two specialist roles to its expansive electrical division as it continues to lead the way in testing, inspection and certification across the UK.
Alisdair Macdonald joins the team as Principal Consultant with a wealth of experience in solar power, electrical engineering, and batteries. For the last 20 years Alisdair has worked as an electrical and electronics consultant across a range of disciplines, building specific and technical expertise in solar energy systems. During that time, he was instrumental in designing and installing a Grid Tied Solar Photovoltaic (PV) rooftop system for Solaray Systems at MAN Truck & Bus South Africa (part of VW Global), making it the first carbon-neutral MAN plant in the world. He has also worked for BAU Systems Submarines as a Principal System Engineer in control and instrumentation.
Now in his new role at Bureau Veritas, Alisdair will be focussed on developing the business' electrical engineering offer within the solar and battery industries.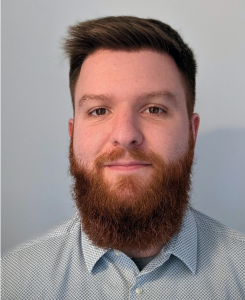 Also joining Bureau Veritas' as Senior Consultant is experienced electric vehicle charging expert, George White. George is an experienced design engineer, with a demonstrated history of working in the construction and engineering industries. George joins Bureau Veritas from EV charging point manufacturer and installer Pod Point, where he was responsible for managing large commercial projects for the brand.
Michael Kenyon, Head of Electrical Technical Development at Bureau Veritas, says: "As we transition to a net zero and circular economy, bolstering the expertise across our electrical division is fundamental to ensuring we are in a position to continue to meet our customers' challenges head on, with experience and innovation at the heart of what we do.
"We're delighted to welcome both Alisdair and George to the team – both of whom bring a wide range of technical capabilities to our service. Alisdair's unrivalled experience in solar energy systems will mean we're able to offer an end-to-end solution for a wide range of customers, including investors in solar wind farms, from audit through to inspection and assurance.
"George's experience in pre-construction, design and client consultancy will allow us to provide clients with impartial, practical, and relevant solutions to the UK's growing need for EV charging points in the commercial and industrial sectors.
"Our electrical division is a core commercial focus for Bureau Veritas over the coming years, and we're looking forward to working with both Alisdair and George as we strive to continue to lead the way in electrical testing, inspection and certification services within the UK."