As the number of people unemployed in the UK is likely to reach 2.6 million in the middle of 2021 due to the ongoing COVID-19 pandemic, the business community tool BBX UK has teamed up with Hampshire Training and Assessments (HTAA) to offer 20 candidates training courses to get them fully qualified and back into work across a variety of trade sectors.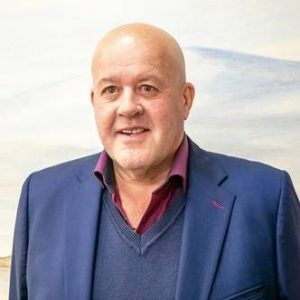 John Attridge, CEO of BBX UK says: "We understand it's a difficult time at the moment for those out of work, whether you're on furlough, unemployed or looking for a career change. We want to help get people back to work and by teaming up with HTAA we've found a solution for those who can't afford courses or qualifications."
HTAA offer a range of online and in centre training courses for different entry levels across sectors such oil, gas, plumbing, electrical and renewables. As part of the campaign, BBX UK will be sponsoring 20 individuals looking to qualify and set up their own businesses by offering an interest free line of credit to cover the course costs.
This isn't the first time HTAA has supported getting people back into work, having helped a homeless man in 2017 who used to be a gas engineer retrain and gain his qualifications free of charge.
John Razzell, Centre Manager of Hampshire Training and Assessments explains: "He was living in the graveyard nearby, so I sat down with him to see how we could help. I found out he used to be high up in the gas industry and wanted to get back on his feet but didn't have the budget for any training. I offered him free training and as a result of his work he ended up saving up enough money for a deposit on a flat and is now back in London working in the role he had before. We gave him his career back and we are so passionate about helping others do the same."
HTAA not only train people to becoming fully certified in their chosen sector, but also give a helping hand to those wanting to set up their own businesses, providing ongoing support and introducing them to suppliers. As part of this campaign, BBX UK will also be there to help cover some of the business set up costs such as branding and website design, marketing, and accounting.
Kevin Byrne, Founder of Checkatrade says: "Being your own boss is very rewarding in many ways and once you work for yourself few go back to employment. For sure, ever since I founded Checkatrade in 1998 there has been a lack of qualified, reliable and honest tradespeople. So, if you're reliable and honest all you need to do is to get qualified, this opportunity for 20 people is awesome, the 20 that are lucky enough to get sponsored will not look back."
The courses are held both online and at the Hampshire Training and Assessments centre. Anyone in the UK can apply for the qualification sponsored by BBX UK.