Engineers from two power firms are helping people considering leaving the armed services to explore career paths in the electricity industry.
UK Power Networks, Britain's biggest electricity network, together with UK Power Networks Services, which provides infrastructure services for the Ministry of Defence and other clients, are helping people serving in the military into the electricity industry.
The companies are providing new work experience placements (known as Civilian Work Attachments) to help military personnel move into civilian jobs.
Anita Boye, recruitment specialist at UK Power Networks, matches future service leavers with employees who can give them an insight to the electricity industry. UK Power Networks and UK Power Networks Services, which currently employ 70 military veterans, have hosted four attachments, with two more in the pipeline.
Anita says: "Service leavers are excited to work with people who understand their background and can give relevant advice to support their future career development. They want to follow in their footsteps and we try to pair them up with people in roles they aspire to. We try to find the common ground, between the individuals who reach out to us and the people in our company's armed forces community. If they are seeking operational work, we pair them with a field staff supervisor to guide them and this includes which qualifications they should pursue."
Alastair Smith, currently serving as a military engineer electrician with the Royal Engineers, says: "Opening the lines of communication and establishing that early engagement on my resettlement journey with UK Power Networks Services has been vital. This has enabled me to shape a very specific resettlement plan. My aspirations will be to leave the Army with the HNC Electrical Engineering and to gain employment with UK Power Networks Services."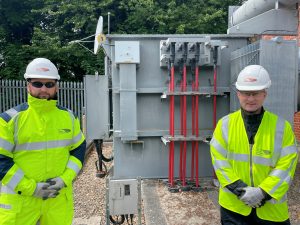 UK Power Networks Services manages the electricity networks for six Army garrisons across Bulford, Aldershot, Larkhill, Perham Down, Tidworth and Warminster. Alastair's mentor is Ross Corbishley, a project engineer for UK Power Networks Services in Aldershot, who has a deep connection with the military, as his brother is ex-Army Royal Engineers.
Ross comments: "We have managed to build Alastair a target plan. This shows him getting a few courses done before he leaves the Army that would mean he would come to us for interview with relevant courses already complete. Whilst there is no guarantee of employment, I wouldn't hesitate in working with him until the time comes, to give him the best opportunity to make himself the most employable candidate when he does apply to UK Power Networks Services."
Alastair adds: "Ross is a perfectly matched mentor for me, a consummate professional and he delivered both civilian work attachments professionally and with a tremendous amount of passion for the job and company."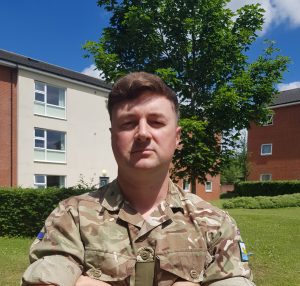 Matt Carter, from Battle, East Sussex who is in the Army Royal Signals, joined UK Power Networks Services for a day to learn about becoming a cable jointer. Matt says: "It was a valuable experience offering a unique insight into what UK Power Networks Services does. The work attachment has aided me in choosing a new career outside of the Royal Signals, and this has helped give me direction regarding my resettlement. I would like to thank Ross and the team for an enjoyable day."
Matthew Hodges, from Basildon, currently serving 3rd Battalion The Royal Anglian Regiment, spent two days working in the Cambridge area with Alan Rigby, a field staff supervisor at UK Power Networks. Matthew says: "It was absolutely brilliant, I had a really good time and learnt a lot. The team I worked with were very helpful and patient and were really good at explaining things and showing me what they do."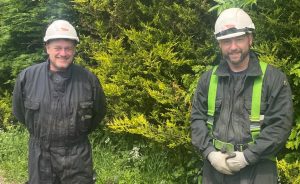 His power industry mentor, Alan Rigby, comments: "Having Matthew join us at Waterbeach for two days has been a tremendous success. He now has a good knowledge of how UK Power Networks operates, our excellent safety culture and high expectations of all employees across all parts of the business."
Stuart Sadler, from Edmonton, North London, serving in the Corps of Royal Engineers, spent four days with a network operations field team in the Enfield area. He plans to return to gain an insight into electricity network design, which the company is trying to facilitate. He says: "I shadowed engineers, linespeople and jointers for the week. It was an educational experience and a great insight into what UK Power Networks does. The teams both in the office and on the ground were welcoming and answered every question I could think to ask. I thoroughly enjoyed my time on the placement and would fully recommend it to others who are considering leaving the military."
His power industry mentor was Luke Harvey, a field engineer at UK Power Networks, based in Enfield. Luke says: "Stuart was involved in works from pulling cables to assisting the linespeople with pole holes. He saw a couple of shutdowns and cable jointing, asked questions and even stayed late to see jobs through."
UK Power Networks earned Investors In People 'Platinum' status, and signed the Armed Forces Covenant in 2015, to show support for fair treatment of the armed forces, their families and veterans. Its commitment to the armed forces earned a silver award in the Ministry of Defence's Employer Recognition Scheme. The company has benefitted from a long-standing relationship with the Career Transition Partnership (CTP), which is the MoD's official provider of resettlement, supporting all leavers of the Armed Forces.