Countrywide Electrical Distributors, a family business based in Dagenham, Essex, is looking ahead to its next phase whilst celebrating its 25th anniversary.
The company, founded in 1994 by Ravi Sood and Jayanti Velani, has become a major force in electrical accessories with the Axiom brand, LED lighting with Meridian, and heating and ventilation via Airmaster. Success has come from a simple business model – the offer of affordable quality to the supply chain and, continuing this philosophy, the company is preparing for its next phase of growth, via both new products and customer service developments.
The first innovation is in the branding, as the company name is changing to the CED Electrical Group to more clearly represent the business. There will also be a brand simplification, with AXIOM taking up all products previously in the Fortis brand, including site electrics and industrial products.
Dramatic improvements have been made to the CED website to make it as customer friendly as possible, the company states, with ease of navigation a major objective. Key features for electrical contractors are the inclusion of images and full technical specifications for all products – with data sheets now available for download. The new website can be found at www.cedelectrical.co.uk
The start of 2019 also sees the launch of a new comprehensive range of Axiom AXM White Moulded Accessories designed and priced to meet the day-to-day needs of electrical contractors. Axiom will also have a new Site Electric range as well as 3 Phase Boards, whilst Meridian starts the year with new ranges of Emergency Fittings and Wall Lights. All of this follows recent launches of Axiom LED Dimmers, Airmaster Lot20 Compliant Panel Heaters and Meridian Lighting Controls.
Investment in a stock optimisation system enabling major steps forward in forecasting and stock control, combined with new advanced warehouse management systems, will help deliver highly competitive levels of complete and on-time deliveries. This is a crucial step forward in enabling wholesalers to satisfy their customers, both in terms of major contracts and in the regular last-minute emergency purchase sector.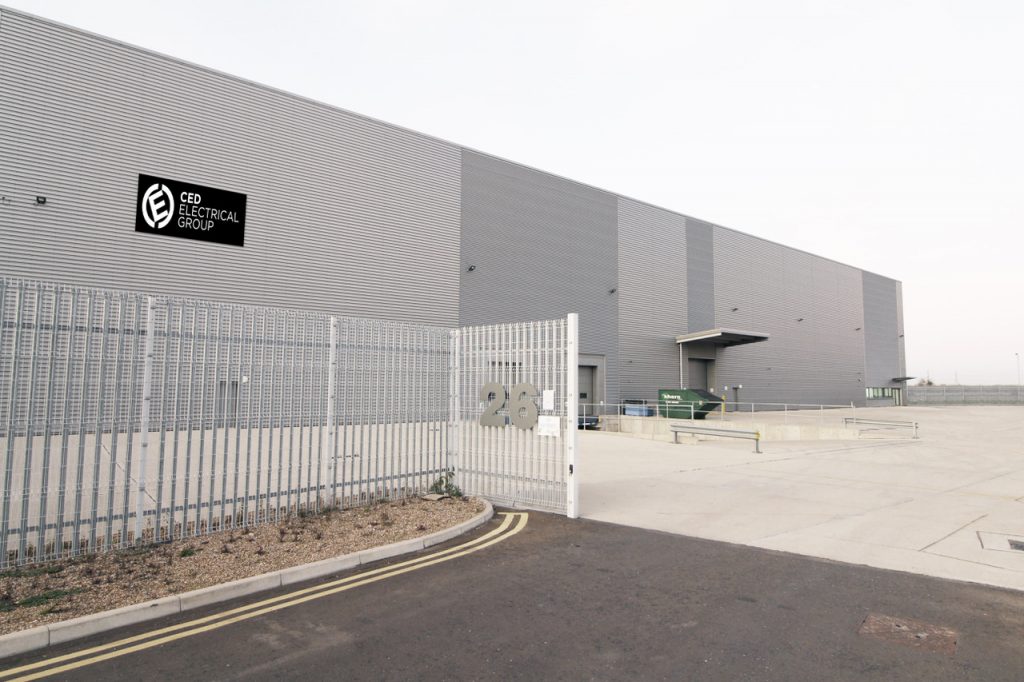 January 2019 sees the introduction of a single all product catalogue in A5 format, and – given that one of the company's major benefits is in the supply of a wide spectrum of products – a combined catalogue seems a natural step forward.
CED tells us that its 25th Anniversary is the catalyst for launching this next phase of the business, focusing on customer satisfaction levels across the supply chain from electrical wholesaler to electrical contractor and ultimately the end user – with emphasis on ensuring contractors become more aware of what CED offer via the electrical wholesale channel in terms of product, price and service.