CityFibre has now laid a staggering 110km of full fibre internet cables beneath the streets of Nottingham as part of its £117million plan to future-proof the city's digital connectivity. The landmark achievement by CityFibre, the UK's largest independent full fibre platform, means there is enough full fibre cabling connecting the city's homes to cover 1,000 Nottingham Forest FC pitches.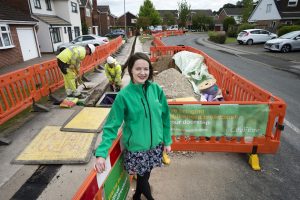 Nottingham is benefitting from a state-of-the-art full fibre rollout as part of a £117m private investment from CityFibre, meaning its residents and businesses will soon be able to enjoy access to the fastest, most reliable connectivity available.
The rollout will boost business productivity and innovation and deliver millions of pounds in economic benefits for the city, while giving residents access to the UK's fastest broadband services.
Dominika Walker, CityFibre's City Manager for Nottingham, said: "Over the past year, we have made great progress across Nottingham as we lay the foundations for its digital future. The benefits this category of connectivity brings literally touches all aspects of residents' lives.
"We've seen first-hand how much it can really mean to people to be connected and the opportunities this brings. With our network now live across many parts of the city, we are pleased that more residents in the area now have access to the fastest and most reliable broadband services available."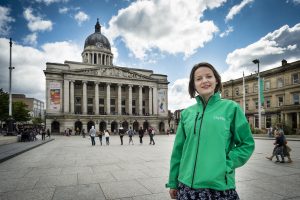 Nottingham is among the growing number of locations in the UK to benefit from CityFibre's £4bn Gigabit City Investment Programme which will bring new and improved broadband infrastructure within reach of up to eight million homes and businesses nationwide.
CityFibre's build partner McCann is working in various locations across the city, with work currently ongoing in the Leen Valley and Aspley areas. Work has been completed across large sections of the city including Wollaton and Bilborough, with more to follow soon.
As work is completed in each neighbourhood, residents can access some of the fastest and most competitive broadband packages available. In Nottingham, services are available from internet service providers such as Vodafone, TalkTalk, Zen and Air Broadband with even more set to join the network in the future.
In addition to its digital investment in the city, CityFibre has committed to helping tackle digital exclusion. Last year, the team donated laptops to local charity, Nottingham Women's Centre, helping to ensure that more people have access to technology.