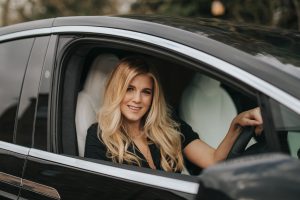 By Jordan Brompton, Co-Founder and CMO of myenergi
Electric vehicle sales in the UK continue to exceed expectations, with the latest figures from the Climate Change Committee showing them to be tracking above both government and the CCC's own forecasts. More than 400,000 new EVs will have found a home in the UK by the end of 2022, with the country's one millionth electric car set to be registered by this autumn.
While an estimated 40% of drivers lack dedicated off-street parking, the majority of new EV owners will be able to charge them at home, and for anyone getting, or thinking of getting a home charge point installed, it's worth knowing that from 30th June, every new device sold or supplied must comply with new smart charge point regulations that will deliver significant benefits for consumers.
While some suppliers are set to be granted temporary extensions to sell charge points that do not meet these regulations for a short period, consumers will want to check that they are buying a unit that does comply, to ensure they can benefit from the new mandatory functionality.
One of the most important requirements is that the charge points must be able to charge the vehicle at specific times, for example to tie in with cheaper off-peak electricity tariffs. Government figures show that the cost of domestic electricity in 2021 for the average household consumption of 3,600 kWh was £766, or just over 21p per kWh. However, energy prices have risen significantly since then, and customers may be finding that they are paying as much as double this for their electricity today.
There have been some suggestions in the media that these new regulations are being introduced with the ultimate aim of charging customers more to charge their electric vehicles, by somehow distinguishing between the electricity they use for their homes and what goes into their car. Nothing could be further from the truth, as the regulations are aimed at ensuring electric vehicles interact as smoothly as possible into the energy system, including soaking up cheaper, off-peak energy.
By using electricity in periods when there is lower demand, and often a surplus of renewable generation, consumers can get access to lower prices. For example, the Octopus Go tariff from Octopus Energy has a tariff rate of just 7.5p per kWh between 00:30 – 04:30 every night. Using a standard 7 kW home charge point, charging for those four hours could deliver 80-100 miles of range to the average electric car – up to four times the average UK driver's daily mileage – at a cost of around 2p per mile.
When draft regulations were published last year, there were several alarmist headlines suggesting that home charge points would 'switch off at peak times to avoid electricity blackouts' and be 'switched off for nine-hours' to protect the grid. The implication was that consumers might lose control of their home charger, but the regulations ensure that drivers will always retain control of their charge point, including the ability to override any smart charging activity.
The default off-peak charging schedules are exactly that – the default. They can be rejected, changed or overridden. And even if a customer doesn't bother to change the default overnight schedule in their charge point (10pm-8am), their electric vehicle should still charge sufficiently for most uses.
As one of the UK's largest providers of home charge points, our data shows that a typical household with an electric vehicle may only need to charge between five and 10 days in any month and only for 3 to 4 hours on those days.
If an electric vehicle was charging at a rate of 7 kW during the default off-peak hours, it would receive 70 kWh of energy – enough for about 250 miles of driving, and more than 10 times the average UK motorist's daily mileage.
While one of the main aims of the Smart Charge Point regulations is to protect local electricity networks from being overloaded, the impact of charging off-peak or having a randomised delay of up to 10 minutes applied to any charging session will, in almost every instance, go totally unnoticed by the consumer.
In summary, there is no need to worry about smart charging of your electric vehicle. Indeed, smart charging has already been applied to many of the latest smartphones, and most of us probably haven't even noticed!