Dr Neale Foster has been appointed CEO at INDRA, the innovative British electric vehicle (EV) charger and renewable technology company. Dr Foster's appointment is a key part of INDRA's ambitious growth plans in the smart energy and EV industry.
Previously CEO of Access Europe GmbH, Foster has a proven track record in the automotive industry and brings a wealth of experience to INDRA at a crucial time for the company. Key priorities for the business include a central focus on customer growth as INDRA moves to cement its position at the forefront of the EV technology sector.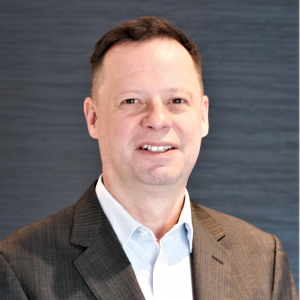 Commenting on his appointment, Foster says: "I'm delighted to be joining INDRA at such an exciting time for the company. With sustainability at the forefront of everyone's minds, now is a pivotal moment for the energy industries.
"By accelerating of the adoption of tomorrow's technology today, we're focused on improving both the electric vehicle charging experience and energy industry integration for drivers everywhere and creating a greener future for all.
"Drawing on my experience in both the software technology and automotive spaces, I look forward to accelerating this transformation journey and working alongside the talented INDRA team to drive innovation and growth."
John O'Donohue, INDRA's chairman, says: "We're so excited to be welcoming Neale to the team as INDRA's first CEO.
"Neale's impressive expertise and leadership skills complement INDRA's growth plans and navigation to pioneering change and innovation in the EV industry to create a greener planet.
"With the changing EV landscape, Neale's appointment as CEO will draw upon his experiences and skills to continue building INDRA as a driving force in the EV charger sector."