Drayton is continuing to strengthen its training opportunities with the launch of its new 1-2-1 training sessions, focusing on the practical side of the installation and troubleshooting for its smart heating control, Wiser.
These new 1-2-1 training sessions are available to order through the 9° Network shop, as part of a bundle including a free Wiser kit. Once purchased, installers will need to complete the online Wiser training module on 9º Know How ahead of their dedicated session with Drayton Training Manager, James Clark. Once complete, they will become one of Drayton's network of Wiser Approved installers.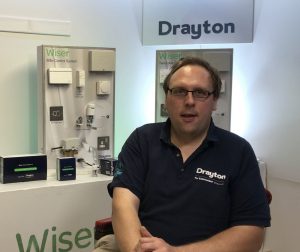 installers will be able to undertake the practical side of the training that has been missing since the Wiser Training Tour was paused.  With James on the end of a video call, installers get the chance to walk through installing the Wiser kit and ask any technical questions they may have regarding their online training or real-world experience of installing Wiser.
Trade Marketing Manager for Drayton, Clare Weller, says: "At Drayton, we're always looking for ways to offer added value for our installers. With face-to-face training temporarily on hold, we felt it was hugely important to ensure that our online training options were as strong as possible to meet the different needs of our customers.
"These new 1-2-1 training sessions are a great way for heating engineers and electricians to get valuable time with our training manager, James. This new training option perfectly complements our existing online training academy, 9° Know How, which allows users to complete the online module at their own pace. The new 1-2-1 sessions inject a practical side to our training offer and allow installers to put into practice what they have learnt from the module by installing the Wiser system in their own home and asking any questions they might have along the way."