Edison Lighting Direct is pleased to announce the arrival of two new lighting products that will become an important tool in managing the disinfection of medical, industrial, educational and public areas, helping to reduce the spread of the COVID-19 virus as well as other pathogens.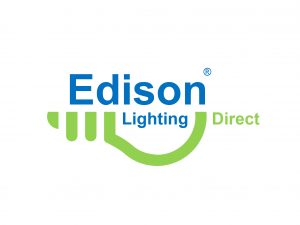 Edison currently stocks a panel light that has been manufactured with a thin photocatalytic coating of the compound, Titanium Dioxide TiO2. TiO2 has been successfully used in industry, food production and pharmaceuticals for over 90 years. TiO2 is an inexpensive compound obtained from several kinds of mineral salts and ore for example, ilmenite. TiO2 is odourless, non-toxic and inert. Edison's new 6500 Kelvin panel luminaire activates the photocatalytic coating, thus causing the release of OH- oxidising free radicals which attack harmful bacteria and viruses by destroying their DNA.
The 600 x 600 ceiling panel light has a range for disinfection of air, for an area of up to 7.5m2 around the luminaire. The luminaire has a light output of 3000 lumens, has a life expectancy of 50,000 hours and can be used in healthcare and public buildings.
Recent studies have shown that these panel lights, introduced to Chinese hospitals during the COVID-19 pandemic, were significant in reducing the spread of airborne pathogens, thereby helping to keep medical employees safe.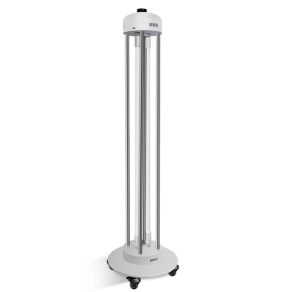 Edison Lighting Direct also stocks a mobile UV-C sterilisation unit which can be used to disinfect surfaces. UV-C rays have the shortest wavelength and highest energy of all the UV rays and as such they are able to kill bacteria and render viruses inactive by destroying the molecular bonds that hold together the DNA of these pathogens. The unit should be used in conjunction with conventional disinfection cleaning practices. The unit is lightweight and portable, and the luminaire's light source has a life expectancy of 18,000 hours. The mobile sterilisation unit can be positioned in the centre of a room and contains a timer which is set for 30 minutes. Once the timer has expired the unit is automatically switched off and the room can immediately be used again directly after the treatment has ceased.
There is an infrared detector located on the top of the unit which will turn off the unit if occupants are detected within the room. It is strongly recommended that this unit is only operated by properly informed users. UV-C rays can kill 99.9% of bacteria and render viruses inactive, including COVID-19, SARS, C difficile, MRSA, norovirus, EColi, salmonella and mould.