First of a kind on-street electric vehicle charge points are now officially live for testing in the London Borough of Brent.
The new on-street charge points sit flush within the pavement, with no permanent raised street furniture at the pavement edge. Importantly, the system has been designed with input from Disability Rights UK to improve safety for all street users. This technology is revolutionary in providing a solution to deliver vital on-street charging to help reach net zero, whilst keeping our streets clear of clutter.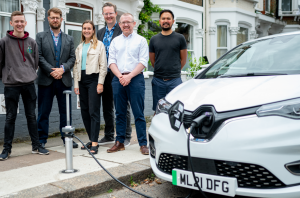 Five Trojan Energy charge points have been installed in Mortimer Road for a small group of trial participants to carry out real-world testing of the prototype system. The full trial of 150 charge points across Brent and Camden will then go live later in the year.
These first charge points represent a critical moment in the three-year Subsurface Technology for Electric Pathways (STEP) project funded by the Office for Zero Emission Vehicles (OZEV) and delivered by Innovate UK, which has seen the charge points developed from concept, through manufacturing and now deployment.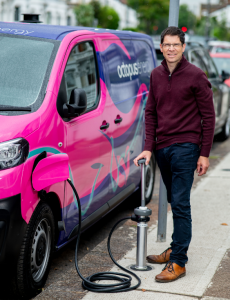 Start-up company Trojan Energy has designed the unique flat and flush charging system for those without access to off-street parking. Fifteen charge points are installed in parallel from one electricity network connection, with power distributed across the chargers. London's electricity network operator, UK Power Networks, a partner in the STEP project, has connected the chargers to the energy system. The network is closely involved in ensuring the radical new chargers can help manage the additional load presented as the uptake in EVs continues and more people charge at peak times.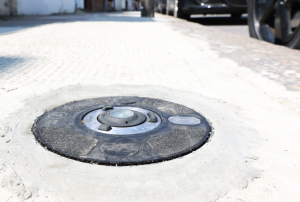 Ian Mackenzie, CEO of Trojan Energy comments: "Trojan Energy is delighted to reach this important milestone in the STEP project, as it represents the first implementation of our flat, flush and futureproof charging technology. We'd like to thank Innovate UK for their support, all the project partners for their expertise and help, and OZEV for their funding. We can't wait to see the first driver reactions and hear their feedback so we can generate learnings for the wider project rollouts across Brent and Camden."
The full trial will see 10 sets of 15 charge points deployed on six streets in Brent and four streets in Camden.