Households are saving an average of 49% on their annual energy bills and cutting their carbon footprint by 14% as part of a ground-breaking trial led by smart energy specialist, geo, to assess how real-time smart meter data enables Whole Home Optimisation of energy.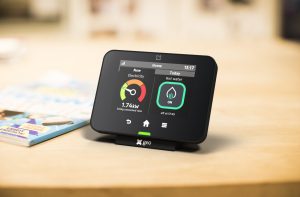 Funded by the Department for Business Energy and Industrial Strategy (BEIS), the trial, known as Core4Grid2, uses geo's Whole Home Optimisation solution and the data generated by an EDF smart meter, to manage the use of rooftop solar generation and home battery storage in 24 homes across the country. geo's Whole Home Optimisation is central to the trial. Once users have opted in, it connects to the home's smart meters and uses machine learning to assess how best to use the smart energy tariff supplied by the energy retailer and any energy the home is generating, to accurately calculate the homes' energy needs. At the same time the system uses that knowledge to balance stored and self-generated energy to minimise waste, energy costs and household carbon emissions.
"The Core4Grid trial is the clearest proof to date of the immense potential of Great Britain's smart meter rollout to homes across the country," says Steve Cunningham, Chief Executive Officer at geo.
"Whole Home Optimisation is driven by real-time smart meter data, allowing us to predict and balance individual household energy usage to save consumers far more than UK Government had initially estimated for the rollout."
"This moves theory into practice and clearly shows how households can actively – and automatically – reduce their carbon footprint, reduce their bills and at the same time, play a critical part in the drive towards net zero."
"Whole Home Optimisation is also good news for energy retailers, energy generators and grid operators, helping to ensure Britain's 26+ million homes use energy when it's most abundant. It makes the most of domestic wind and solar generation at times when it is at its lowest wholesale price and minimises the use of dirtier, more expensive power in peak periods, creating a genuine win-win."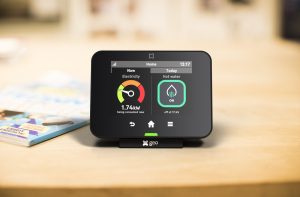 The geo Whole Home Optimisation technology used in the trial stores low cost/low carbon grid or rooftop-solar energy in a home battery and then predicts and manages the best use of that energy to meet the household's daily demand. The system can rapidly and independently increase or reduce the amount of electricity drawn from the grid to mop up renewable energy when it is most abundant and to reduce stress on the grid during periods of peak demand.
Camilla McCorkell, Head of Blue Lab Proposition Innovation at EDF says: "We're very pleased to see such great results from the trial, showing how smart meters can enable whole house optimisation. This means customers can utilise cheaper, zero carbon off-peak energy through our GoElectric3 tariff, and store energy to heat and electrify their homes or electric vehicles throughout the day. This extracts significant value for both customers – as we can see from the savings – and the grid, as the data allows us to predict supply and demand, helping customers reduce their emissions in the UK's transition towards Net Zero by 2050."
Energy Minister Lord Callanan comments: "Millions of households are already benefiting from smart
meters that are putting them in charge of their energy use and cutting their bills.
"Now, thanks to almost £1 million of government funding, the Core4Grid trial is showing how smart
meters can link to other innovative technologies to further drive down costs for homeowners and
help tackle climate change by effectively managing their energy needs."
The Core4Grid Whole Home Optimisation trial is funded by BEIS Energy Innovation Programme and
involves partnerships with energy supplier EDF, electricity distribution network operator UK Power
Networks, energy aggregators Upside Energy, consultancies Cambridge Energy and Everoze, and
the Housing Associations' Charitable Trust. The trial ran for a period of 24 months and concluded in
February 2021.