Gira brings a new level of interior design to Instagram's thriving online community with the launch of @gira.uk.
As the importance of social media grows and platforms like Instagram attract over 1 billion users a month, Gira UK is pleased to launch its brand new Instagram Profile this March, with a focus on inspiring the modern homeowner with the latest smart home solutions and system technology, all characterised by outstanding design quality and technical innovation.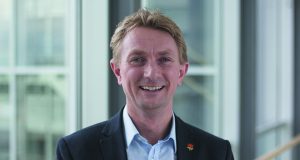 Mark Booth, Managing Director at Gira UK says "Following the continued market acceptance from our UK customers and growing network of Gira partners nationwide, we are now in a position to engage the end user and extend the benefits of why a connected home can be flexible, convenient and design oriented. We are more than switches, 'We are Gira' and we want to be able to share a more detailed picture with every one of our customers and continue to broaden our multi-layered approach to branding this year."
The company's new Instagram Profile @gira.uk is now live and gives a detailed overview of the latest designs and innovations by Gira. Providing a unique insight into its range of products, showrooms, events, company news, project references and interior design trends, you can now experience, share and connect with Gira UK by simply following www.instagram.com/gira.uk/.