As a large business owner, with multiple premises, it can often be difficult to maintain oversight of the maintenance needs of each premises. This is where computerized maintenance management systems can really revolutionize processes, providing benefits such as increased visibility, reduced costs, efficient reporting, and maintained compliance.
What is a Computerized Maintenance Management System?
A CMMS is an accessible online system that hosts a range of facility management tools, from planned maintenance scheduling, to job tracking. Systems offered by facilities management companies, such as inSYNC from MSL Property Care Services, include various portals for your workforce to access and utilise.
These can include portals to allow users to log jobs and request reactive maintenance work, management portals to show users how they are spending maintenance budget and wallboards, which display your live and ongoing tasks.
How do they work?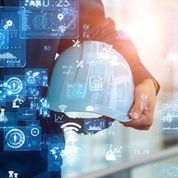 CMMS are created in line with your facilities' needs, for a range of maintenance tasks. Once set up, they can be accessed 24/7 by business owners and their workforce to check for upcoming tasks, review live works, or to report any current issues to their facilities management provider.
This can be hugely beneficial for larger businesses with multiple premises where employees can report issues at their site and management can have oversight of ongoing maintenance from head office.
Benefits for larger companies
Easy reporting
With an CMMS, all relevant information is in one place. No matter which facility has an issue, the problem can be found and reported quickly and efficiently using the online system. Consequently, this reduces waiting times and minimises the effects of the issue as the request goes direct to your facilities management provider.
Equally, having all your facility information online in one place means there is less complicated paperwork, so you're less likely to lose important data, which causes delays in task completion.
Better visibility
A huge benefit of a CMMS is that those who have access can log in and track upcoming, ongoing, or completed tasks at all times of the day from wherever they may be.
As a large business with multiple facilities and bigger workforces, this visibility is crucial for efficiency as it can be easy to miss small yet significant deadlines and information. With a CMMS, each member has a clear overview of the schedule and goals, allowing owners and their workforce to work cohesively to their best ability.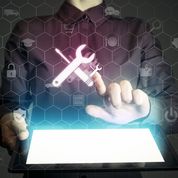 Improved compliance
One of the many amazing tools within a CMMS is scheduling, which allows you to clearly see every past, present and future facility inspection, and compliance certificates.
Compliance is paramount to the smooth and safe running of facilities, yet often goes amiss when deadlines, certificates and tasks are not clearly visible. The online scheduling tool allows you to work with your facilities management provide to create an effective maintenance plan for each facility to ensure you are up to date with any required checks or legislations, ultimately avoiding expensive fines and other repercussions.
Reduced costs
As a result of these structured online maintenance schedules and improved visibility that come with an CMMS, businesses can act in advance, which in turn will reduce further expensive costs down the line.
Additionally, if a maintenance issue suddenly occurs, the easy to report system means businesses can act accordingly and efficiently. This reduces waiting times, during which, the issue could potentially get worse, resulting in potential downtime and losses when your workforce could be in action.
From the day to day running of facilities, to its long-term plans, investing in a computerized maintenance management system can truly revolutionize your large business.