A full-service mechanical and electrical company has finished work on an intricate and complex project at a key site in Liverpool's Knowledge Quarter.
Atherton-based Ash Integrated Services was tasked with installing pipework for ventilation and air conditioning as well as new electrics throughout the IC1 reception.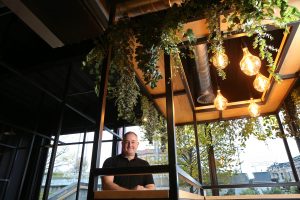 Due to the tight spacing, the team manufactured the pipes and lighting tracks to intertwine, while still maintaining the overall high-quality spec and contemporary feel of the building.
Ash's integrated approach, which sees dedicated mechanical and electrical supervisors on site, also ensured the project ran smoothly keeping to programme.
The company carried out the work over a period of 12 weeks on behalf of fit-out contractor Braithwaite Fit-Out.
Antony Grace, co-founder and director at Ash Integrated Services, says: "Our speciality is on full mechanical and electrical schemes.
"As demonstrated on this significant development, having supervisors from each service side ensures communication is faultless, with everyone working together on the same team to deliver the works without any delays.
"This way of working was critical for this job, particularly with the small spaces in which the services had to run.
"In addition, there was the added challenge of our work being on show as part of the décor. This means there was no room for error, and attention to detail was crucial. The team have done a fantastic job ensuring all pipework and structures are level and finished to a high quality."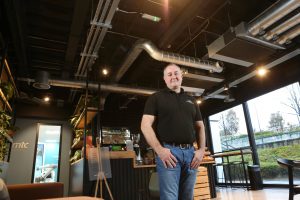 Liverpool Science Park provides offices, co-working and lab spaces for a number of engineering, scientific and technology companies.
The new IC1 reception also boasts a "living wall", a vertical blanket of greenery made up of climbing plants and grasses, a feature that Ash also played a key role in, in addition to an illuminated wall.
Antony adds: "We installed a system within the wall to ensure there is frequent water drip-fed to the roots and that any excess is drained away.
"On the electrical side, we also installed an LED-style wall as well as plug sockets on each of the benches. It was important that none of the wires were on show to keep in with the style of the building, and we designed a solution to run the wires down from the ceiling area into the benches to successfully achieve this."