Manrose has held a Halloween bake sale to raise money for the cancer charity Young Lives vs Cancer. The company raised a total of £500.72 across its group. The Halloween-themed bake sale proved popular, with many staff taking up the baking challenge and supplying some monstrous cakes which they devoured while donating to a worthy cause. The bake sale marks one of a number of fundraising events that are being held by Manrose this year to support this organisation. Young Lives vs Cancer is the company's charity of the year as part of a group-wide initiative which has raised £4,435 so far.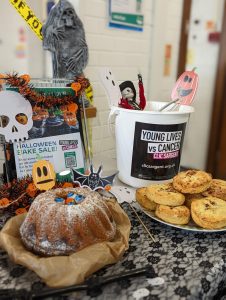 Young Lives vs Cancer is a cancer charity for children and young people that is solely funded by donations. The charity helps families find the strength to face whatever cancer throws at them. The £120 raised will help towards the charity continuing to fight for children and young people with cancer.
For example, £15 could pay towards a social worker to support a recently diagnosed young person; £38 could pay for a family to stay in one of the charity's Homes from Home near the hospital and £100 could pay towards a financial grant to ensure families facing money worries can pay for basics like food.
Rose Bailey, Fundraising Engagement Manager, Young Lives vs Cancer says: "Well done to Manrose's staff for such excellent fundraising. We're so grateful that Manrose has chosen to support Young Lives vs Cancer this year. Thanks to the employees, young people facing cancer, and their families, won't have to face cancer alone. Thank you so much to everyone at Manrose for your fantastic support!"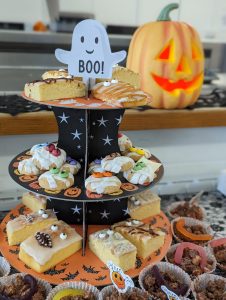 "We are delighted to be able to help Young Lives vs Cancer by raising funds for this amazing charity in the vital work they do to support children and young people and their families in their fight against cancer", says Clive Britton, Senior Sales Director at Manrose. "Our staff have done great job raising so much money for the charity, but with charities finding the current conditions tough it would be great if we could raise some more valuable funds to offer support to children and young people and their families. If anyone could donate any amount, large or small, we'd be very grateful."
Donate here.