Worcester Bosch have partnered with wellbeing expert Neil Laybourn to help educate young installers about the importance of speaking out about mental health struggles, as part of its ongoing Future Talent Initiative (FTI).
The FTI was launched back in September and aims to support young installers, apprentices and those new to the sector. As part of the initiative, the manufacturer has developed a robust content series, which includes third-party experts discussing different topics related to the heating industry and beyond.
This includes, Life in the Fast Lane | Mental Health Advice, produced by Neil Laybourn, a well-known Wellbeing Consultant and 2021 LinkedIn Changemaker. As Neil explains, his journey and passion in mental health and well-being stems from his own profound experience of instigating a suicide intervention after witnessing a stranger attempt to take their life in 2008. Since then, Neil has dedicated his life to advocating the importance of speaking up and about your mental health.
Neil's twenty-minute FTI video details to installers the importance of speaking up and speaking out about their mental health struggles, while signposting them to the resources available around them. For additional information, or to speak to someone that can help if you are struggling with your mental health, please visit Samaritans here.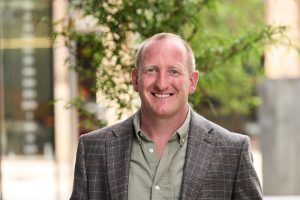 On his involvement with the Future Talent Initiative, Neil comments: "Being involved in this campaign has been a great way to help raise awareness of the struggles that young installers could be facing in their day-to-day. I hope by sharing my story with them, they will now have the courage to speak up if going through a challenging time with their mental health."
Conor Evans, Head of Future Talent at Worcester Bosch, says "We're delighted that Neil has got involved with the FTI by sharing his incredibly moving story. Neil's contribution explores an important issue and we hope his words resonate with the young installers and apprentices who tune in."
If you are a young installer, an apprentice, or just new to the industry, visit the Worcester Bosch YouTube here to access the Future Talent Initiative series.