The site utilises world-first technology to offer an advanced user experience and personalised journey for MKM customers.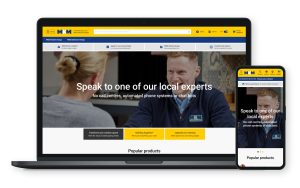 With more products and information available than ever before, all at the click of a button, it means finding the right products or tools, whatever the project, is simpler and faster for customers.
The site features an Intelligent, flexible product search function based on shoppers' behaviour, hyper-personalisation that remembers users preferences and tailors the customer journey accordingly, and curated product collections and targeted suggestions. This, coupled with enhanced site speed, makes the site easy to use.
Andy Pickup, Digital and Marketing Director at MKM, says: "As a business, we have developed an excellent reputation for providing outstanding service in branch. We wanted to replicate this online too, that's why we've invested to improve our online presence and digital service offering.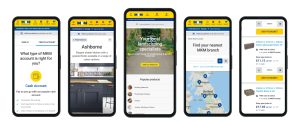 "With an end-to-end curated customer experience, our website sets the industry benchmark for how merchants should be interactive with customers online and we are delighted to launch this fantastic new service."
The website also features a new blog section, with handy hints and tips for completing projects, how-to guides, plus all the latest news from the branch network. The site is also packed full of advice and technical support, covering all the latest trends and equipment.
Front and centre of the new site is easy access to the complete range of renewable and sustainable products and services offered by MKM, making it easier and quicker for customers to find supplies and information about greener solutions.