myenergi has announced the appointment of Tom Callow as Head of External Affairs. Joining the business from bp pulse, Tom is widely regarded as a leading voice in the electric vehicles sector.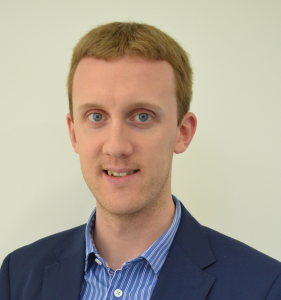 With more than fourteen years' experience in senior level strategic and operational roles, Tom has worked with some of the world's largest automotive and electrification brands. Most recently, he was Head of Insight and External Affairs at bp pulse, with responsibility for both monitoring and influencing the regulatory landscape, as well as representing the business to a wide range of external industry stakeholders.
Prior to this, he was Head of External Communications at Cox Automotive (previously Manheim UK) and helped to build the brand's national profile as a leading provider of auto auction, defleet, remarketing and retail operations. Having started his career agency side, Tom has been involved in ground-breaking low-carbon, cleantech and electrification programmes for more than a decade.
In his new role, Tom will drive myenergi's engagement with policy and regulation, as well as leading on a wide range of public relations initiatives.
Jordan Brompton, co-founder and CMO of myenergi, comments: "As a renowned EV expert, I've known Tom for a number of years. His reputation within automotive and electrification is simply unmatched, so we're delighted to welcome him to the team.
"Since founding myenergi in 2016, the business has continued to scale. We now employ more than 350 team members in the UK, with teams growing globally and subsidiaries now operational in Australia, Germany, Ireland and the Netherlands. Earlier this year, we shipped our 350,000th unit – an important milestone for our rapidly-growing global business.
"Tom's appointment demonstrates our commitment to further developing the team with some of the sector's most ambitious and respected leaders. I'm looking forward to working in close partnership to further drive our policy and regulation engagement activity over the coming months."
Commenting on his appointment, Tom adds: "Having followed the myenergi story almost from inception, I've greatly admired what Jordan, Lee and the rest of the team have accomplished in such a short space of time. As someone with a background in the automotive sector, I've been acutely aware for many years of the need to transition towards zero emission vehicles and believe that myenergi is truly leading the way.
"In my new role, my goal is to ensure that myenergi is not only recognised for its fantastic zappi EV charger, but becomes absolutely synonymous with smart home energy technology more generally. Indeed, with the largest share of household emissions coming from heating, decarbonising homes is of paramount importance."