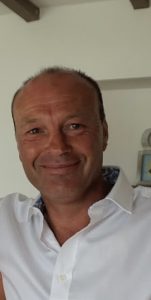 Paul Tuson, formerly Lowe & Oliver's managing director, has been promoted to Chairman of the contractor, after over 35 years of service.
Joining the company as an apprentice in 1987, Paul has given his entire working life to Lowe & Oliver. Damian Wyles, formerly finance director, will be stepping up to the role of Operations Director following Paul's promotion.
Fred Lowe, Lowe & Oliver Director, comments, "All of us at Lowe & Oliver are incredibly grateful to Paul. His experience and knowledge in the sector has been invaluable for helping the company to reach 100 years in the industry – an achievement which would have been far more challenging without his contribution.
"Paul's links in the Oxford area and across the south of the country are already second to none, and we're hopeful that in his new role those can be developed and strengthened even further. Helping to reinforce relationships with existing clients, but also building contacts beyond our current client base."
Paul Tuson, Lowe & Oliver Chairman, adds, "100 years in our industry is an almost unique milestone and it's one that I'm immensely proud of contributing towards. Reginald Lowe and Herbert Oliver's vision has been delivered through an entire century and now we must concentrate on building for the second century of Lowe & Oliver.
"With the expansion of our leadership team and empowering them to focus on the day to day operation issues I am now able to dedicate more of my time to furthering our clientele base and providing additional business liaison, this is an area of our delivery that I am sure will yield benefits for all."
Click here for more latest news.