Founder and Managing Director of the Age of Light Innovations, Dr Shelley James, has today announced a powerful new partnership with creative agency, Parrot PR and Marketing, who together share an intrinsic passion for lighting.
Individuals are becoming increasingly aware of the impact light has on our brains and bodies. This has resulted in a new understanding of the environmental impact, particularly the way we light our homes and cities. With a clear vision and shared ambition to build communities and ignite an enthusiasm for light and wellbeing in this new digital age, the Age of Light Innovations and specification industry specialists, Parrot PR and Marketing, will work together to deliver a series of interactive campaigns and pioneering initiatives which have been thoughtfully curated to light up the year ahead, and help others realise the transformational effect lighting has on our wellbeing.
Most recently, Dr Shelley James has partnered with London Light and the UNESCO International Day of Light to launch Lighting Up 2021. This exciting initiative invites entrants to submit a short video to demonstrate their passion for light, while detailing a specific dimension of light that creates fascination, intrigue or delight. Submissions will be judged by a panel of experts including: Lighting Designers, Paul Constable and Mark Major; Physicist, Dr James Millen; Astronomer and Founder of the Commission for Dark Skies, Bob Mizon OBE; and Colour Specialist and Creative Director of Dulux, Marianne Shillingford, and Dr Shelley James. The deadline for entries is Friday 23 April 2021 and successful candidates will be selected by the panel for a special screening which will open a public debate on the shared language of light at 4pm UK time on Thursday 20 May 2021. For more details, please see the London Light website.
Alongside this collaboration, Age of Light Innovations unveiled the overwhelmingly successful Luna Golightly campaign which seeks to put the 'human' back into human-centred lighting. Concerned by the impact of lockdown during the winter months, and a significant reduction in children's exposure to natural light, Dr Shelley James launched a series of infomercials to help young people and their caregivers understand the importance of light on their wellbeing, and how to take simple and effective steps to improve exposure to positive sources of light.
Sponsored by some of the world's leading lighting organisations; Fagerhult, Seoul Semiconductor and Signify, Luna garnered further support from scientists and educational experts from across the world including Harvard, Manchester and Bristol Universities and UCL, the Finnish Institute for Health and Wellbeing, Royal College of Art, and Women in Lighting to name a few. Since launch in 2021, Luna™ has achieved global recognition, reaching over 1.7 million 13–19 year olds worldwide and securing more than 260,000 ThruPlays in total.
Building on the resounding success of Luna and the growing commitment to the Well standard, Age of Light Innovations is preparing an exciting new initiative with a coalition of leading organisations from around the world to raise awareness of the underlying principles of human-centred design – the 'why' of WELL.
To celebrate our shared experience of light, Age of Light Innovations and the London Light network of scientists invites you to join them to celebrate the international day of light on 16 May 2021.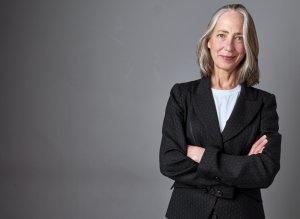 Dr Shelley James, Founder and Managing Director of Age of Light Innovations comments: "The world has faced a number of unprecedented challenges over the last year as a result of the global pandemic. During this time, it is evident that one's own wellbeing must now take priority. I am fascinated by the impact lighting has on an individual, and it is a real honour to work with likeminded individuals and organisations, such as Parrot PR and Marketing, to deliver these initiatives to further educate communities and provide accessible support."
Eve Gaut, Founder and Director of Parrot PR and Marketing adds: "We are thrilled to have been appointed by the Age of Light Innovations to assist in the delivery of these inspired campaigns. We are passionate about all aspects of lighting and very much look forward to this innovative and rewarding partnership with Dr Shelley James."
Register your interest for more information on Dr Shelley James' upcoming initiative which will seek to convince specifiers about the benefits of healthy light.