SELECT has hailed a new report on cash retentions as "a potential game-changer" – and says its recommendations could lead to greater reinvestment in the industry.
The campaigning trade body says the in-depth review by the short life working group (SLWG) could bring an end to the practice of withheld retention payments and deliver "an essential financial lifeline" for contractors.
Among its many practical proposals submitted to the Scottish Government, the new report recommends a retention deposit scheme, the introduction of best practice policy and automatic release of retentions as early as possible.
It also says that the government should work with industry to ensure retention best practice is reflected in standard construction contracts, including dispute resolution and conflict avoidance procedures.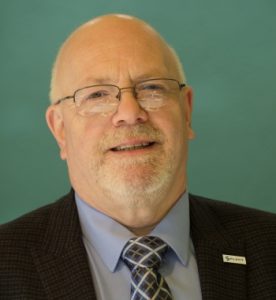 SELECT President Donald W Orr says: "The issue of retentions is one that has blighted the industry for many years, and this report makes it clear that there is a widely-held belief that change is long overdue.
"We welcome its recommendations and, if implemented, believe they could provide an essential financial lifeline that could save many businesses thousands of pounds every year.
"Retention monies could be reinvested by businesses in employing more apprentices, upskilling operatives or investing in new technology – bringing benefits to the wider industry and helping the whole construction sector build a stronger and more sustainable future.
"We therefore hope that the powers-that-be heed the advice in this report and have the courage to adopt what could be a potential game-changer for contractors."
Mr Orr adds: "While we would obviously like to see retentions abolished completely, these recommendations are certainly a step in the right direction and we hope the Scottish Government brings them to fruition.
"In particular, we would like to see the introduction of a statutory custodial retention deposit scheme, along with the automatic release of retentions as early as possible, unless a clear issue has been identified. We would also welcome the requirement for contracting authorities to publish their retentions policy and, if they deviate from it, to be made to explain why."
The SLWG was established in January 2021 by the Minister for Business, Fair Work and Skills to consider and make recommendations on the practice of cash retentions under construction contracts.
Its findings have also been warmly welcomed by fellow Scottish trade body the Scotland and Northern Ireland Plumbing Employers' Federation (SNIPEF) and engineering services alliance Actuate UK, of which SELECT and SNIPEF are both key members.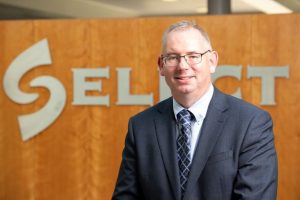 SELECT Managing Director Alan Wilson comments: "We are grateful to the group's work and it is heartening to see progress being made via an ongoing spirit of collaboration. Only by continuing to listen, talk and work together will we find a solution that works for us all.
"From member feedback, we know that retention delays and non-payment continue to cause problems for businesses up and down Scotland, with the disruption to all-important cash-flow causing both financial worries and serious mental health issues.
"SELECT has devoted much time and effort to tackling retentions and urging our members to have their say to make the voice of the electrical industry heard.
"We will continue to press hard for these recommendations to come to fruition, both through our own efforts and with our industry colleagues, to develop meaningful solutions that benefit the whole construction sector."