Power workers with over 1,000 years of working with electricity between them have joined an elite club.
Working out in the field or in the offices of UK Power Networks, 29 employees are celebrating a 40-year milestone with the company keeping the power flowing to 8.4million homes and businesses across the East, London and the South East.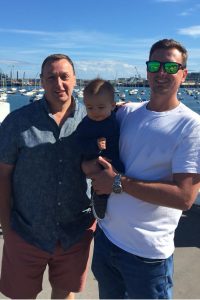 Once they reach the 40-year landmark of continuous service, staff are invited to join the '40+ Club' which currently has 374 members including Kevin Buck from Lea Valley.
His children must also have a current running through their veins as they are the third generation of his family to work in the electricity industry. Kevin became an apprentice jointer with Eastern Electricity shortly after he left school.
When he met his wife, he discovered her father and brother also worked for the same company and now his son, daughter and son in law work for UK Power Networks too. His son Jamie is a jointer and his daughter, Sarah, a scheduler.
Kevin moved on to become an HV engineer and was in charge of installing substations. He is proud of installing eight substations for the 2012 Olympics at the Lea Valley White Water Park. He also installed substations at the new Tottenham Hotspur stadium and training ground – a tricky one for an ardent Arsenal fan!
Kevin is now a local connections manager and says: "The main reason I enjoy my job is the people I work with, and I do also like dealing with customers."
Some members of the 40+ Club have worked in the business for 50 years or more. One of those is Mike Pearson who joined the world of cables and currents back in 1966 and has now completed 56 years in the electricity industry.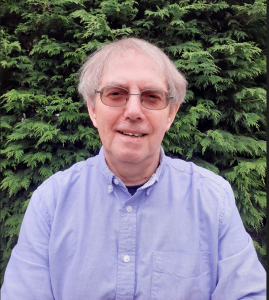 Mike, from Peterborough, works as a maintenance manager making sure various electricity substations are well looked after. It's a far cry from his first job in a factory making three-piece suites at the age of 17. At the time he lived in Derbyshire and soon looked round for a better job. He was offered one with the local council and one with East Midlands Electricity, he chose to work with the latter. From an admin role he became interested in poles and wires and after two years it was suggested he become an operational apprentice. He says: "I was sceptical at the time, but I was interviewed, and they offered me an apprenticeship."
Mike hasn't looked back since and comments: "I enjoy doing the job and I think I contribute." He is most proud of being in charge of a section of overhead lines around Peterborough during a major rebuild of the network in the mid-1980s.
As for longevity in the business he adds: "I have had good managers and you need that if you want to enjoy the job."
Basil Scarsella, Chief Executive of UK Power Networks, hosted congratulatory dinners in recognition of their long years of service to the company. He says: "We take this opportunity to recognise the tremendous commitment and dedication of our longest-serving employees, who have served their local communities tirelessly for decades. I am grateful to all of our staff for their key role in keeping the power flowing safely and reliably for the millions of customers we serve."
Looking to the future, the company's next group of 14 apprentices has been selected to start training in September.