Powercor has partnered with Surrey-based STEM charity SATRO for the 2022 SATRO Energy Saving Challenge – an opportunity to put students at the heart of their school's sustainability thinking and to see how they can reduce carbon emissions.
The six-month challenge encourages school children to develop and implement ideas that reduce electricity usage in their schools. The ideas will be judged and the winning school announced at a ceremony in June 2022. 12 primary schools based in the South East are taking part in the programme this year.
Central to the Energy Saving Challenge are Powercor's automated metering and targeting (AM&T), units that will be installed free of charge at each school. The units deliver the capability to monitor energy use, and produce data charts and graphs that the children can review. As each energy-saving strategy is implemented, students can see how this affects the energy usage in their school.
Examples of energy measurement software output: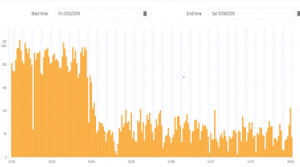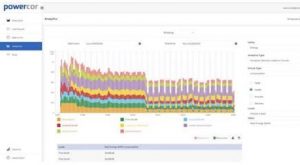 Starting with a sustainability workshop, SATRO are supporting each school as they go through the process of understanding their energy usage and how to assess the impact of any changes made. The challenge will help students understand how they can be more energy conscious and make real savings to energy bills. The savings can then be reinvested in the school, including equipment to further enhance sustainability.
Anne Edward, Managing Director of SATRO comments: "It is great to work with the schools and partner with a local company in the South East such as Powercor who have agreed to install the meters free of charge within the schools. This provides a demonstrable way for the school children to see and understand how energy is used within their environments and to think consciously about how an organisation can be more energy efficient. The students are throwing themselves into the programme and are learning a lot from taking part."
Alongside SATRO, Powercor provides advice and information to schools that are keen to explore how they can reduce not only their energy bills but also their carbon footprint and further boost their sustainability journey.
Chris Wright, Technical Director, says: "Working with SATRO enables us to educate children about how energy can be saved through behaviour change and how different types of lighting and electrical installations make a difference. The students are often surprised how small actions can lead to significant savings in their school's energy costs."
Through its new education sustainability brand, Energycation, Powercor is keen to help the education sector understand energy efficiency and play a part in encouraging young people to explore a STEM future. As part of this, Powercor is supporting and attending SATROfest in March 2022 where they will be explaining to students the role of electrical engineers.