Schneider Electric presents the EasyPact EXE, part of the EasyPact series family. This addition of Schneider Electric's medium voltage circuit breaker portfolio offers greater 'safety, flexibility and a simple to use solution' for commercial buildings, industrial plants and utilities.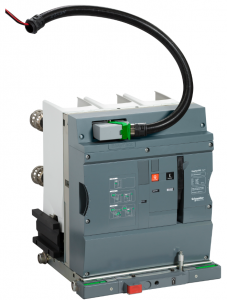 "In today's fast and connected environment, panel builders will be looking at ways to be more flexible and deliver medium voltage switchgear faster," says Christos Archeos, Power Breakers Manager at Schneider Electric. "The EasyPact EXE offers cost competitive, reliable and off-the-shelf availability while delivering the engineering excellence our customers expect from a product in the Schneider Electric Easy series."
Schneider Electric developed a design containing multiple vacuum circuit breakers that connect building infrastructure and industrial plant processes to the power grid, in order to protect people, equipment and the environment. The circuit breaker enables panel builders to use modular kits to design switchgear solutions with enhanced safety features, which can be fully controlled from a separate room.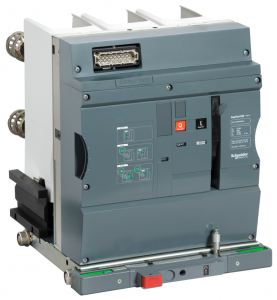 With mySE, Schneider Electric's partner portal, customers are provided access to a self-service site with a full product catalogue, easy ordering, real-time pricing and stock availability. Through the portal, switchgear manufacturers can easily order and receive the EasyPact EXE in as little as three weeks. Through the Schneider Electric website, customers can also receive additional product information, training and personalised technical support that allows employees to be trained remotely and be able to install the EasyPact EXE in just 20 minutes.
EasyPact EXE is compliant with the IEC 62271-100 standard based on both mandatory and additional requirements. Schneider Electric is also committed to a long-term sustainable approach; therefore, all necessary measures have been taken so that the materials used in the composition of the equipment comply with acceptable content levels of regulated substances as defined by regulations and directives.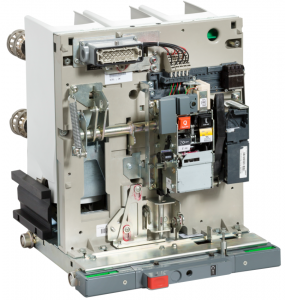 EasyPact EXE builds on Schneider Electric's extensive experience and expertise in medium voltage solutions that help manage and distribute power supplies to end users. The vacuum circuit breaker is currently available in the fixed version.
Schneider Electric plans to showcase the product at the new Innovation Hub in its Leeds facility, which will be launched at a virtual event in Spring 2021, government guidelines permitting. The EasyPact EXE withdrawable version is due to become available in the UK market later in 2021.