Screwfix's ambitious expansion plans are continuing at pace with the retailer set to open the doors of its 800th store in June of this year. The omnichannel retailer will create more than 800 jobs by the end of January 2023 with the opening of 80 new stores across the UK and the Republic of Ireland, taking its store estate to over 870 stores. This follows the successful opening of 70 new stores in 2021.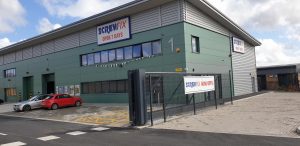 As part of the retailer's commitment to reducing carbon emissions, the 80 new stores will be equipped with air source heat pumps to provide heating and hot water powered by electricity instead of gas. Screwfix's entire store network is already powered exclusively by renewable electricity, with over 250 existing stores fitted with air source heat pumps so far.
The 800 new roles will include retail assistants, assistant managers, and branch managers, in locations across the UK and Ireland, such as Roscommon, Swanley and Brackley. Newly recruited staff will have the opportunity to participate in the retailer's apprenticeship scheme, to join the 850 apprentices currently training across the business in areas such as Retail Management, Supervisor, HR, Finance, Data and Legal.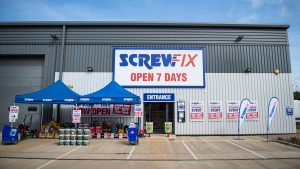 John Mewett, Screwfix CEO, says: "We know how busy tradespeople are and how important it is to be able to find a Screwfix store close to site. In opening more stores across the UK and Ireland, we're making Screwfix even more accessible to tradespeople, ensuring they can get their job done quickly, affordably and right first time. We're also delighted to be having a positive impact on local communities, creating more than 800 jobs for local people.
"This is a very exciting time to be part of Screwfix as we deliver on our ambitious growth plans, and I look forward to welcoming our new colleagues in the coming months."
Screwfix's growth plans are supported by Kingfisher, the retailer's parent company, whose 'Powered by Kingfisher' strategy aims to maximise the benefits of combining its distinct retail banners with the scale, strength and expertise of the Group.