Schneider Electric has announced the launch of its Easy9 Compact. The next generation consumer unit complements the existing premium range to meet the needs of every household, combining design flexibility, ease of installation and BS regulatory compliance.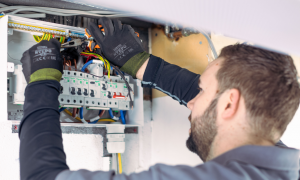 The new Easy9 Compact is said to be the most flexible residential solution on the market. Compact by name and by nature, the unit maintains the range's simplistic design at a smaller scale. The compact size, alongside a low-profile cover, provides homeowners and electricians with the ability to situate the solution wherever necessary and meet any aesthetical needs. The curved profile, white finish and minimalistic markings ensure the unit blends into its environment seamlessly.
As well as providing increased location flexibility, the Easy9 Compact offers multiple circuit configurations, incomer and rail positions, and cable entries. Electricians can therefore deliver circuit protection in any new build or retrofit project with minimal intrusion into living spaces. They can also be sure the solutions will meet the specifications of the home, avoiding any returns, reorders, or delays.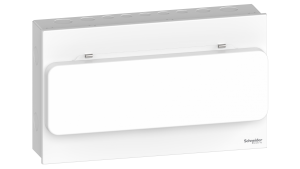 Deepak Sharad, Category Marketing Manager at Schneider Electric, comments: "The Easy9 Compact brings elegant, customisable design to every homeowner. They no longer have to compromise on functionality and scalability due to lack of space. For electricians, the benefits are just as clear. The multiple cable entries, removable DIN rail, and adaptable circuit configuration provide them with the most flexibility and dependability of any solution on the market."