In a move that reaffirms its commitment to delivering outstanding customer service, leading power tool manufacturer, Makita UK is delighted to unveil its new Factory Service Centre (FSC) in Blakelands, Milton Keynes.
Makita UK has relocated its Milton Keynes Factory Service Centre site (located at the company's headquarters), to a new, larger location to house regional servicing activity. The new 20,000-sqft premises in Blakelands, which is scheduled to officially open on April 6th, will enable Makita to bolster its customer repair and service support commitments and completes a portfolio of three dedicated centres in London, Glasgow and Milton Keynes.
Makita's Factory Service Centres deliver an exceptional service and repair offering for end-users. Products covered under the company's warranty agreement can be posted (by arranging a collection) or dropped off (with prior booking), at each FSC for Makita's technical experts and engineers to perform product servicing, detailed diagnostics and high standards of repair work when needed.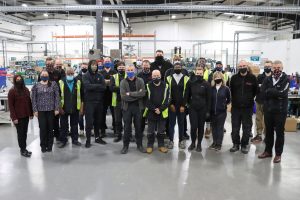 With a focus on improving levels of technical knowledge across the construction sector, the new larger premises in Blakelands will also be used to host Makita UK accredited service training, as well as Authorised Service Agents (ASA) workshops and seminars. Furthermore, Makita will use the new site to host apprenticeship training sessions focusing on the electrical and mechanical service requirements of Makita tools.
Speaking on the FSC opening, Tony Coleman, Technical Manager at Makita UK commented: "Opening this new, larger site is testament to the growing popularity of our tools, as well as our long-lasting commitment to delivering exceptional customer support. We're now in a better position than ever to deal with service and repair demands, as well as to promote high-quality industry training. The spacious new centre also provides us with ample opportunity to continue growing our operations as we look to develop into new sectors and industries."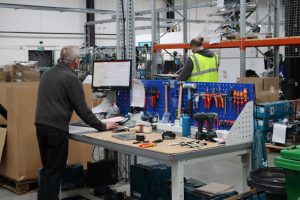 All three of Makita's FSC sites are currently following COVID-19 guidelines and customers are advised to follow the most up-to date guidance on arranging servicing or repairs, published on the company's website.