Superpedestrian is rapidly expanding its shared e-scooter service in Europe, having launched in nine new locations in just three months. It is on track to serve residents in more than 30 European cities by the end of 2021.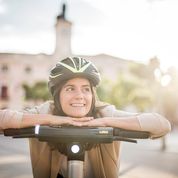 After making its European debut in Rome in September 2020, Superpedestrian introduced shared fleets of its LINK scooter to Madrid and Alcalá de Henares by the end of that year. Now, on the back of a series of additional city partnerships, the company born out of the prestigious Massachusetts Institute of Technology (MIT) is expanding its reach even further, with new cities added in Austria, Italy, Portugal, Spain and Sweden.
By September 2021 – just one year since Superpedestrian began operating its shared e-scooter fleets on the continent – the company's intelligent e-scooters will be serving residents in more than 24 European cities and enabling around 100,000 miles of emissions-free travel every day.
Superpedestrian Vice President EMEA, Haya Douidri says : "This achievement is confirmation that Superpedestrian's shared e-scooters are now really taking off in Europe. Adding nine locations in just a few weeks, with a further seven to come by the end of June, and serving 24 European cities less than one year after entering the market, are tremendous achievements. It's proof that our market-leading safe and smart e-scooters, with their robust design and advanced self-diagnostic and self-protection technologies, are ideally suited to Europe's cities, riders and pedestrians."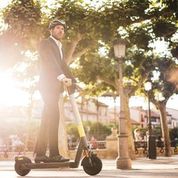 In March alone, Superpedestrian e-scooters began operating in three new cities, including Aprilia and Turin in Italy and Malaga in Spain. They were joined by Palermo in early April, and later that month Vienna became the home of Superpedestrian's 30th fleet of shared e-scooters globally. Further launches recently took place in Stockholm, Lisbon and several Spanish towns. Seven new locations are due in Italy before the end of June.
As it expands its European operations, Superpedestrian is establishing a team of operations managers, most of them local hires, and a network of local businesses for fleet management support. The experienced team includes Mario Martin, Regional Operations Manager for Spain, who until recently was CEO at micromobility firm UFO.
The LINK e-scooter is the result of eight years of AI development and two years of chassis and powertrain design and validation. The result is the world's smartest and safest e-scooter, featuring the ground-breaking Vehicle Intelligent Safety system (VIS). Onboard software, combined with five processors and 73 sensors, allows VIS to detect and respond to hazards in milliseconds.
VIS is as big a step-change in scooter safety as the seat belt was for cars. It is capable of running 1,000 vehicle health checks every second, fine-tuning performance in real-time to prevent component failures and removing vehicles from service if it detects vandalism damage or anti-social behaviour. This pioneering technology underpins Superpedestrian's impeccable record in safety (for riders and pedestrians) and superb city compliance.