Symple has taken another leap forward with an agreement to offer its certification services to thousands of tenants, landlords and homeowners using the international property management platform, Lofti.
The deal sees Symple become a preferred supplier to Lofti users. The agreement follows a similar arrangement announced in the summer with Sykes Holiday Cottages, which has registered Symple as a preferred partner, providing exclusive discounts and rates to its property owners.
Symple's range of services currently covers gas safety, energy performance and electrical installation condition reports alongside PAT testing and boiler servicing.
Symple manages the entire renewal process for certifications, including sending reminders that they are due, managing bookings for inspections and arranging with key holders for accredited and strictly vetted service providers to carry them out.
Registration is free for landlords and service providers. Users can check the progress of each job and are then charged for each completed inspection.
Launched last year by Simon Dresdner, Symple now employs a team of 15 and has grown its portfolio to nearly 10,000 properties and its network of service providers to more than 1,100.
London-based Lofti was founded in December 2020 by Chief Executive Andreas Gkerazis. Currently more than 2,500 properties are managed through its SaaS (Software as a Service) solution.
Lofti is building a community-driven platform that enables collaboration between service providers, contractors, property owners, homebuilders and tenants to improve and maintain their properties, building a suite of solutions to do this.
The platform saves its users time by looking after a range of administrative tasks, from the pre-tenancy stage to repairs and maintenance management. Requests are raised by tenants through the Lofti app, the property manager is notified and either solves the problem or assigns a contractor.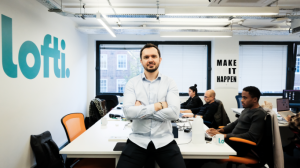 Andreas says, "Our partnership with Symple emanates from our mutual goal of making property management accessible and easy for landlords and property managers.
"With both solutions being available online and on-the-go, users of the Lofti platform can benefit from a trusted certificates partner helping to keep their property compliance up to date in an affordable and accessible digital environment.
"Both founders are from a property background and understand the importance of compliance, so by using technology and working together, it's another way for our users to keep on top of the certificates they need."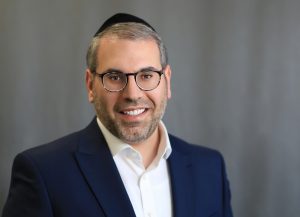 Simon comments, "Lofti is a tremendous and very welcome addition to our expanding roster of partners. We are excited to be working with Lofti and hope that our platform will be of great benefit to its users. It's great when like-minded businesses get the chance to work together, and this collaboration is a perfect example of that happening."