Infrared heating expert, Tansun, is offering a wide range of terrace heaters that are suited to all types of domestic balconies. As real assets to apartments, balconies provide additional space, an outdoor extension, add value to homes and offer an aesthetically pleasing nature and natural environment.
Tansun manufactures a dedicated range of balcony heaters that allow balconies both large and small to be used year round, regardless of the weather. With the largest range of balcony heaters in the UK, Tansun infrared heaters are 50% more efficient than other heating technologies, are maintenance-free, silent and are not affected by air movement.
Balconies are hard to heat and are often wasted areas, because the open space means the heat is blown away – a problem that doesn't affect shortwave heaters. Residents invest in furnishing their outdoor areas, but rarely take the time to enjoy them due to a lack of proper heating. Traditional heating methods for balconies, such as gas and fan heaters, are ineffective, uneconomical and bulky, so in its latest move to tackle inefficient heating in domestic properties, Tansun is encouraging apartment owners to invest in its electric heaters.
As a creator of electric outdoor heating, Tansun worked with Philips Lighting to develop stylish, elegant designs that are weatherproof, require no floor space, heat space – not air – and are efficient at less than 20p per hour. With plug and play installation and freestanding options also available, Tansun's Monaco and Monaco XL heaters are just two of the products that are easy to install on balconies of all sizes.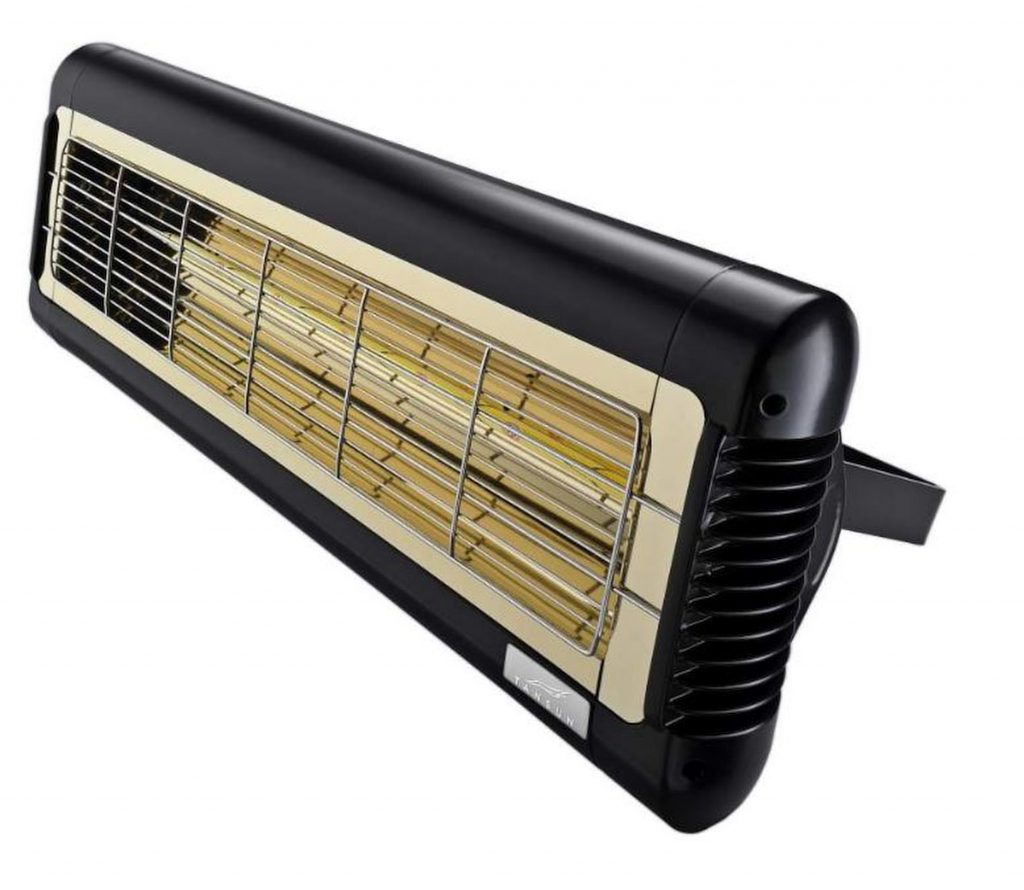 As one of Tansun's low glare heater designs, the Monaco is available in single, double or triple appliances, offering a variety of heated power to suit all balconies. This heater range should ideally be wall mounted or, alternatively, hung from the ceiling.
The Monaco is ideal for domestic balconies that require instant and powerful heat all year around. The premium low glare heater can cover an area of up to 36 square metres, and can be accessorised with Tansun's remote controller or presence detector (PIR), which can adjust the heat output and energy consumption. Monaco heaters are made in the UK and are covered by Tansun's two-year warranty.
The Monaco XL series has been developed to heat larger spaces where the mounting of multiple large heaters is an issue. The easy-to-install powerful Monaco XL heats from above and has a large heat coverage area that would normally require multiple heaters to create an efficient heating solution. The range includes single, double and triple configurations of up to 7.2kW, and boasts an IP55 rating, so it is rainproof and suitable for use all year around.
All of Tansun's products are made in the UK and are designed using premium components. The company has been established for 35 years and pioneered the concept of infrared electric heaters alongside Philips technology. Tansun has the largest range of domestic commercial and industrial infrared heaters in the world, providing maintenance-free, safe and healthy shortwave heaters for many different types of heating applications.
Tansun heaters are available with a full range of energy-saving controllers, which further enhance the efficiency of the products.