With a 67,000 square foot warehouse facility housing over 3,500 product lines on the shelf, and another 6,000 on short lead times, FS Cables is sure to have the cable you need. It also offers over 800 CPR-compliant cables, including Alternative to Belden, structured wiring, fibre, coax, signal and control, and power cables.
FS Cables has no cut-off time for orders. You can call until 6pm, and if it can, the company will cut and pack your order and dispatch right up until the courier leaves. Next working-day delivery is standard to UK mainland, and is free on orders over £100. For urgent shipments, a range of express delivery options are available, including pre-9am, pre-10.30am and pre-12pm. A same-day courier is also possible, time and distance permitting. FS Cables cuts to length on many product lines, meaning you only buy what you need – reducing wastage and saving you money.
If you need cables delivered outside the UK, FS Cables' dedicated export team is on hand. The team offers a fast and comprehensive service, supplying you with export packaging, cables cut to length, essential paperwork and certificates. Dispatch is by courier, air, sea and road so that orders are with you where and when you need them. FS Cables is authorised by the Chamber of Commerce to produce all the export documentation in-house, such as certificates of origin and EUR1's, providing you with a fast and efficient service. Unlike other suppliers, FS Cables provides export packaging as standard – it's all part of the service. FS Cables will select the most appropriate option to ensure that your goods arrive in perfect condition, regardless of how far they have travelled.
If you need a cable manufactured to your own specification or standard, talk to FS Cables. This can range from a printed or coloured jacket, right through to composite cables containing multiple elements of your choice. FS Cables is also able to help you with over-sheathing or steel wire armouring (SWA) to an existing cable, with short lead times and quantities as low as 100m.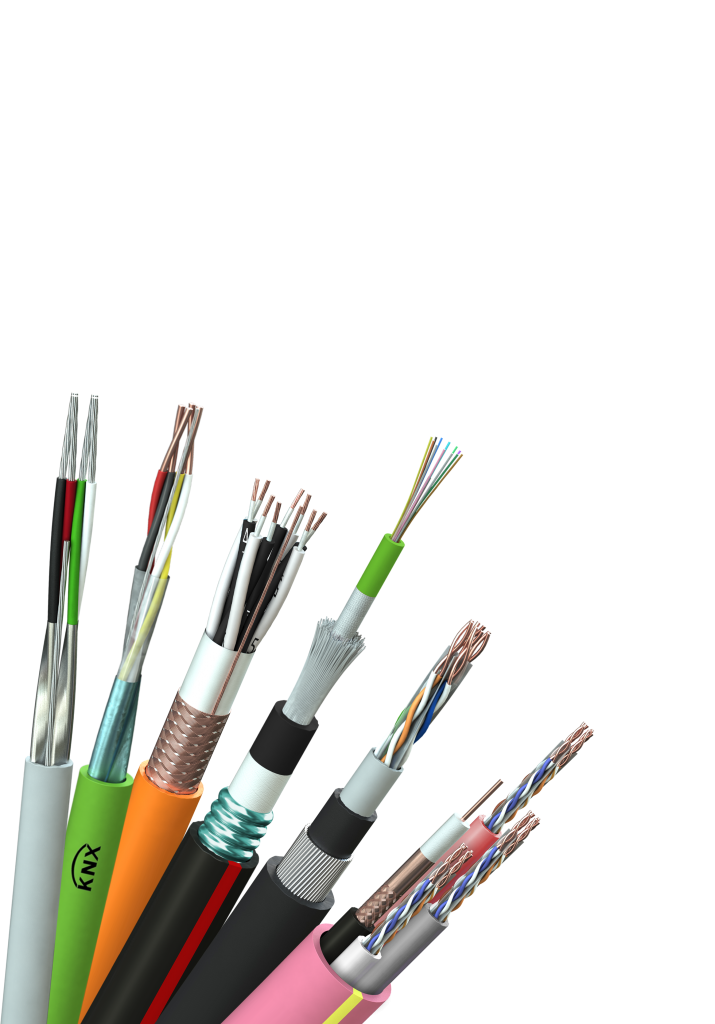 If you have a regular requirement for a particular cable, you may benefit from using FS Cable's call-off order service. Contracts can be up to 12 months in length, and enable you to fix your cost. Cable called off will normally be invoiced when it has been delivered, spreading the cost over the length of the agreement. In most cases, the entire order will be manufactured in one go and held in stock for next working day delivery.
Whether it is a contractor who has limited storage on site, and wants the cable delivered as and when required, or an OEM customer who may require a regular amount of cable for a particular application, call-off orders are proving to be extremely popular.
Call-off agreements have many benefits:
– Prices are fixed for 12 months, or the duration of the agreement.
– Volume discounts, even if the cable is called-off in relatively small amounts.
– Cables can be made to your exact design or with a special print, without costly storage or financial penalties.
– Peace of mind. Your cable is allocated and stored in FS Cable's warehouse, and delivered next working day to mainland UK.
– Having a particular cable available at the right place and at the right time is a must for many of FS Cable's customers. Talk to its sales team for more details about how the benefits of improved flexibility and cost savings by calling-off your orders could work for you.
FS Cables adapts to work your way and embraces your projects as its own, however varied they may be. The company prides itself on keeping it promises; understanding that its customer's deadlines are important; and will deliver when it says it will deliver.
FS Cables has also been awarded the Feefo Gold Trusted Service Award for the second year running. It is also putting the finishing touches to its ever-popular cabling guide, known as 'the little red book', which is back with issue 12. The handy A5 size contains technical information, application data and images for over 8,000 products, and is a must-have resource for those involved in buying or specifying electric cables.
Many with CPR compliant options, sections include AV, data, bus, coaxial, signal and control, power, fire and security, telephone, rubber and crane, marine, fibre, and high temperature, as well as a guide to custom-manufactured cables. There's also a handy look-up table to find alternative to Belden cables from one of the largest ranges in the UK.
Visit www.fscables.com/lrb to register for your free copy. They will be sent out as soon as they are off the press.
For more information, click here.