David Cowburn, Chief Executive Officer at NAPIT, reflects on the progress made by the electrical industry to enhance electrical safety standards over the past decade, including the Electrotechnical Assessment Specification (EAS), and considers the issues which remain unresolved.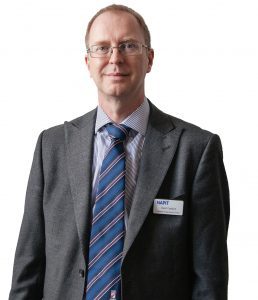 In recent months I have met with senior politicians and department officials in a range of meetings where the pathway towards a zero-carbon world, and how to incentivise it, has been a critical topic. This has provided the opportunity to discuss directly with cabinet ministers and others the need for government and industry to work together to meet the carbon reduction ambitions.
What has been clear throughout the discussions is that there is a recognition that future energy and carbon targets cannot be met without both carrot (grants, loans, subsidies) and stick (legislation), and that all buildings and all forms of ownership and tenure must be covered.
It would be easy to look at the cancellation of the Green Home Grants Voucher Scheme (GHGVS) and see only failure, but we need to consider why it failed and what lessons can be learned. In my view the root cause of the GHGVS failings was that it was envisaged primarily as an economic stimulus to give the industry a boost as the pandemic was thought to be easing last autumn. That inherently made it a short-term measure when the problem of demand, delivery and resource are long term issues.
If a similar scheme is to be pursued in the future the key lessons that should be learnt are:
Ensure administrative simplicity, both for consumers and installers
Commit to a plan to give certainty of timescales and funding which can be relied upon by those who need to invest time and money to deliver which is critical for installation companies whilst aligning certification requirements for installers
Target areas of need, considering different approaches to helping landlords, tenants, building owners and particularly the vulnerable and those in fuel poverty
The withdrawal of the GHGVS does not mean that the overall funding for energy efficiency and renewable energy initiatives is expected to reduce. We are repeatedly assured that the Government remain committed to funding in this area and there are existing and new schemes still being supported, including:
The Energy Company Obligation
The Renewable Heat Incentive
The Warm Home Discount
The Local Authority Delivery Scheme
The Social Decarbonisation Fund
The expected Home Upgrade Grant
The expected Clean Heat Grant
On the regulatory side, the Future Homes Standard will set out rigorous new energy efficiency standards to ensure that new homes built from 2025 will be 'net zero ready'. This in some ways represents a clearer indicator of government commitment than funding mechanisms and we await the publication of the Heat in Buildings Strategy, expected from BEIS imminently.
There is no denying the emissions targets are significant, and the journey to getting there will be challenging. It is critical that we voice the needs of industry to Government at every opportunity if we are to succeed in forming a successful partnership in reaching their ambitions. The publication of our latest infographic, entitled: 'Meeting the Government's Net Zero Emissions Targets – an installers perspective' sets out the targets, challenges faced by the industry and proposes solutions and key learnings for future policy, focusing on how to grow the installer network.
We will use this infographic to continue to play our part in communicating what we believe is needed to deliver a competent, capable installation workforce, aligned to the future needs of a low carbon future. We can help ensure that certification schemes are fit for purpose for the Government and installers. This year we will work with the Ministry of Housing, Communities and Local Government (MHCLG) to review, update and clearly document what we mean by competence for all those working in the built environment. Personally, I have had the honour of accepting an invitation to sit on the HSE's Interim Industry Competence Committee in an early step towards setting up the new Building Safety Regulator. This work on competence will consider the need to deliver building safety as well as energy efficiency and reduced carbon, taking into account electrical safety, fire safety, indoor air quality and structural safety.
Simplifying the training and certification entry route for installers is key to creating a robust, competent workforce. Whilst continuously improving standards and protecting customers must remain the cornerstones of Government policy, consideration must also be given to the impact on installers of the cost and complexity of complying with differing Certification Requirements.
There are positive examples of industry working together to help installers enter the renewables market, such as the RHITTS programme with Awarding Organisation (LCL Awards) developing qualifications that could be delivered by a training provider (GTEC Training) delivering courses to installers and preparing them for assessment by a certification body (NAPIT) in order to join a certification scheme (MCS) . This is a great exemplar for collaborative work. NAPIT is also involved in a similar NIBE Pro initiative where installers gain the training and help to prepare for working within the Microgeneration Certification Scheme (MCS).
By demonstrating that these initiatives can work, I hope the industry will gain further support from the Treasury, BEIS and MHCLG, whilst building the confidence of installers, and encouraging them to get prepared to maximise the opportunities available over the coming years.