A leading manufacturer of hand dryers has experienced accelerated growth after introducing its innovative 'Plug & Play' technology to the electrical wholesale market.
The trade brand of Velair, 'Everything Hand Dryers' has successfully revolutionised the hand dryer industry over the last 18-24 months with the launch of its unique Pebble range of hand dryers and impressive 'Plug & Play' technology – which enables users to easily replace, service or upgrade their hand dryer via a unique Docking Station called Terra4.
In transforming both the installation and maintenance of hand dryers, Everything Hand Dryers has now secured partnerships with over 200 electrical wholesalers across the UK – increasing its sales by an impressive 249% within the last 12-months.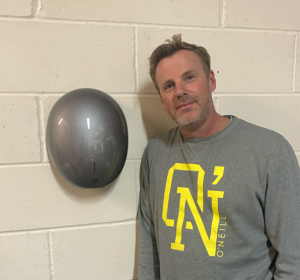 Matt Anderson, Founder and Director of Everything Hand Dryers, explains: "Since introducing Everything Hand Dryers to the electrical wholesale market, we have received nothing but positive feedback about the innovation behind the Terra4 Docking Station and now supply over 200 wholesalers – accelerating the installation of Pebble hand dryers in washrooms across the country, including those of Lakeside shopping centre, Starbucks and KFC.
"With new dryer models to be launched in the coming months, I am excited to continue to cement both existing and new commercial partnerships and believe wholesalers to be fundamental to our long-term growth."
The Everything Hand Dryers' Pebble range boasts a sleek and modern design with a high-gloss, scratch-resistant UV coated finish and antimicrobial protection, together with an IK10 impact rating.
Headquartered in Hampshire, Everything Hand Dryers plans to expand into international markets within the coming months.