Businesses and consumers alike have a growing appetite for cleaner, greener and fairer energy systems. The global shift towards being more climate conscious and efficient has accelerated the need to embrace sustainable technology, and the 2050 carbon neutral goals only adds to this by closely aligning business success with sustainability.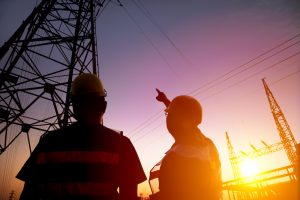 The last year has brought disruption across various industries and the energy sector is no different. But many companies are already looking ahead to build a greener future for the global energy industry. They have the ambition, the technologies and the skills to build a healthier, more resilient, net-zero-emissions economy, that drives sustainable economic prosperity. The government's 10-point plan is a significant step towards committing to a greener future and will only encourage change to continue in 2021.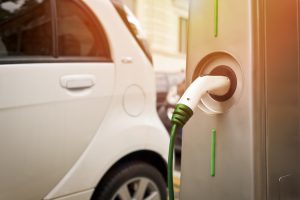 In order to make the most of this thinking, digital transformation coupled with energy management will be key. Here are the five top technologies which will fuel the energy management revolution and prove essential to making net-zero business a closer reality in 2021:
Increased investment in renewable power systems
Investment in clean power systems constitutes the single biggest investment opportunity of the next decade. A massive wave of investments in renewable electricity generation, storage and power grids is essential to decarbonise existing supply and meet growing electricity demand from rapid electrification of buildings, transport and industry. The ETC forecasts a 4 to 5-fold multiplication of electricity demand globally by 2050. History has shown that making clean energy a priority in stimulus packages can be a key driver of job creation and encourage industry investment in 2021 and the following years to come.
Fast-track EV adoption while pursuing clean air
Encouraging more people to adopt electric vehicles is at the heart of the government's efforts to tackle climate change and reduce air pollution. With the UK now having more EV charging points than petrol stations and a ban on combustion cars to be introduced in 2030, we should be determined to ensure EVs become the dominant purchase option during the next ten years.
In the next year, utilities stakeholders need to decide how to invest in upgrading the electrical network to increase EV charging capacity. However, they must at the same time avoid creative upward pressure on the cost of electricity for consumers and businesses, which may weaken the appetite for electric vehicle charging. Getting the balance right will rely on harnessing un-realised network efficiencies and smart load balancing – which cannot be achieved without a 'smarter' grid.
Switching to sustainable solutions like SF6-free
Today there are over 30 million units of medium-voltage switchgear installed worldwide using sulfur hexafluoride (SF6). SF6 has been trusted and used extensively since the mid 1950s as a highly reliable insulator in electric equipment. However, SF6 is a greenhouse gas and contributes to the climate challenges we face today.
Although SF6 leakage rates are low, pursuing SF6-free alternatives is a priority because overall energy consumption and the need for infrastructure continues to grow, with an anticipated 48% growth by 2040. As regulators look towards imposing more restriction to encourage environmentally friendly solutions, stakeholders in the energy supply chain should be taking this opportunity to get ahead of the game before the rules change.
Support low-carbon activities and innovation
The development of new technologies and business models is a major driver of economic growth. While supporting existing employers in the energy industry, stimulus packages should also support the creation and implementation of new solutions which are both sustainable and might offer the UK a competitive advantage in the global marketplace.
Over the next few years, governments should look towards implementing new regulations in order to create demand at scale for new products. This could include solutions such as sustainable aviation fuels mandates, lifecycle emissions regulations on cars and buildings and hydrogen blending mandates for heating networks.
The rise of affordable battery storage
Batteries play a key role in enabling companies to embrace clean, low-cost, renewable energy at a higher level. Like the falling prices of solar equipment, the cost of lithium ion-based storage systems is expected to decrease dramatically over the next few years. This is a game changer as corporate buyers can maximise their energy investments, while contributing to the clean energy transition.
As we move into 2021, by developing an efficiency and sustainable energy strategy, businesses can be sure that whatever the future brings, they will be ahead of the curve.