Engineers and office staff from UK Power Networks have been celebrating their achievements at the company's annual awards. The Living Our Values Awards are designed to honour employee achievements that align with the company's vision and values.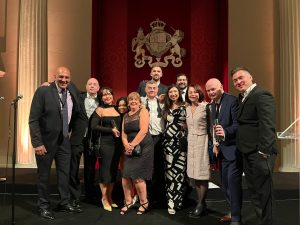 The team which led a £14 million upgrade to a substation in Leicester Square, headed by project managers Jason Gunning and Pamela Ali, have worked tirelessly to keep work site neighbours and visitors informed throughout the two-year project to replace three huge transformers ahead of schedule and under budget. The team pulled together to make sure they minimised the impact on Londoners and tourists, this led to them winning the Outstanding Project (Infrastructure) Award.
Pamela says: "It is rewarding to know that our colleagues have recognised and empathised with the complexities of this project. So many of our colleagues, from our own support services to all of our colleagues in the other directorates, have all been part of the jigsaw puzzle to make this work. Many people have shown an interest and have come to site to see what we've been doing – it's great that their takeaways from it have been as positive as ours."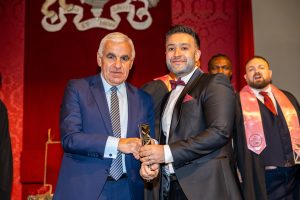 Sepair Zalmai, Compliance Advisor, won the Everyone Matters Champion Award and was hailed for his approach to diversity and inclusion. He comments: "It's genuinely a great feeling to be recognised for the Everyone Matters Award. My role allows me to work with different teams across the business. What I love about this is the opportunity to work with a diverse network of people who are commitment to equality, diversity and inclusion. Everyone brings their own stories to work, so it's great that I can continue to learn and increase my awareness of different topics. I have always been passionate and involved with diversity and inclusion activities so it will be great to celebrate this by winning this award."
Other winners included Chris Knightly who won the Influential Engineer Award. He was lauded for his valuable insights to develop new solutions in innovation projects for the business. Engineers Richard Blackmore and Shaun Hirst won the Fitting Duo Award for their works on the underground electricity network and tunnelling projects.
Basil Scarsella, Chief Executive of UK Power Networks, adds: "We take this opportunity to recognise the commitment and dedication of our employees, and the contribution they make to their local communities. The Living our Values annual celebration sees every part of our business represented for the different contributions they make to keeping the power flowing for the homes and businesses we serve."