Wrexham Mineral Cables (WMC) has been shortlisted for three sustainability-focused industry awards.
The company was shortlisted for the Made in Wales Awards, organised by Insider Media (Sustainable/Ethical Manufacturer of the Year), and the upcoming Make UK Manufacturing Awards for the Wales region (Energy and Sustainability category) and two awards at the Materials Recycling World (MRW) National Recycling Awards (Circular Economy Initiative – Business Model and Recycling Excellence).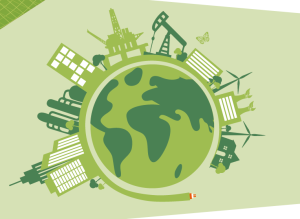 With increasing demand across the construction sector for products to be more sustainable and to have reduced, or be completely free of, plastic components, WMC believes specifiers and building designers can have the best of both worlds when it comes to building safety – the principal purpose of its products – and environmental credentials.
WMC has set out to create as little waste as possible during the production and installation of its Mineral Insulated Copper Cables (MICC), focusing on three key principles: designing away waste, reducing maintenance costs and returning materials into the cycle.
MICC Cable combines a total of just two elements – copper and Magnesium Oxide (MgO). Copper is an almost 100% recyclable material and can be used over and over again, whilst MgO is a natural element of massive abundance. The use of pure raw materials makes its cables suitable for most environments as it will not deteriorate and is a non-aging product; an initiative which has the circular economy at its core. This also reduces onward maintenance and replacements to practically zero.
WMC is hoping to remove the usual performance enhancers such as plastics and halogens. Most polymeric/PVC 'fire-resistant' cables can contain around 270g of plastic per 1m length, which works out to around 54 plastic bags. To compare, WMC use equivalent to zero plastic bags with its MICC cable.
Steve Williams, Commercial Manager at Wrexham Mineral Cables comments: "As a responsible manufacturer, we understand the role we can play in reducing the impact that our products have on the world around us. Over the last 30 years the company has worked hard to ensure our products are not only best in class but respond to growing demand for sustainable building products. To be recognised for the work we have done, and will continue to do so, demonstrates our commitment as an ethical manufacturer."