CEF is bringing free TechTalks to 31 locations across the UK to help its customers understand how the latest changes to the 18th Edition wiring regulations affect them.
The TechTalks will be presented by one of the UK's leading electrical experts, and CEF's Head of Technical Solutions, Darren Staniforth, who will be helping electricians and contractors get to grips with the 2nd Amendment to the 18th Edition wiring regulations.
Electrical expert presenter
Well-known as a technical presenter, Darren has almost 30 years' experience in the electrical industry and adds a wealth of technical knowledge to enhance CEF's reputation as electrical experts.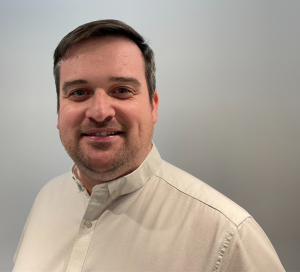 Commenting on his role as presenter of the nationwide TechTalks, Darren says: "I want to demystify the jargon, clear up any confusion and help everyone who comes along to the CEF TechTalks understand the new regulations.
"At CEF, we want to make things easy for our customers. I'll be presenting all the information they need to know in a way that's easy to understand. I'm looking forward to answering their questions so that they can feel confident they know what they need to get the job done."
Darren will be joined on stage by Dave Austin, Technical Presenter of the Learning Lounge and guest speaker Mark Coles, Head of Technical Regulations from the IET.
What to expect at a CEF TechTalk
As well as a full breakdown of the changes within the 2nd Amendment, CEF TechTalks will also cover:
Energy monitoring
Battery storage
EV charging and the opportunities it offers
Changes to CO legislation
Electrical Installation Condition Report (EICR) coding
Technical Q&A
The free TechTalk events will take place in 31 locations, including the Channel Islands.
Where's my nearest wiring TechTalk?
| | |
| --- | --- |
| Location   | Date |
| Aberdeen – Aberdeen FC | Wednesday 29th June |
| Belfast – Culloden Estate & Spa | Wednesday 6th July |
| Bristol – Ashton Gate | Friday 22nd April |
| Cardiff – Cardiff FC | Tuesday 10th May |
| Chelmsford – Racecourse | Tuesday 24th May |
| Cheltenham – Racecourse | Tuesday 21st June |
| Dundee – Apex City Quay Hotel | Monday 27th June |
| Edgeware – Saracens Rugby | Wednesday 13th April |
| Edinburgh – Murrayfield | Thursday 30th June |
| Epsom – Racecourse | Tuesday 12th April |
| Exeter – Westpoint | Wednesday 11th May |
| Glasgow – Hampden Park | Friday 1st July |
| Guernsey – Beau Sejour Leisure Centre | Wednesday 20th July |
| Hull – MKM Stadium | Thursday 9th June |
| Inverness – Drumossie Hotel | Tuesday 28th June |
| Jersey – Radisson Blu Waterfront Hotel | Tuesday 19th July |
| Kettering – Kettering Conference Centre | Thursday 26th May |
| Leeds – Leeds United FC | Wednesday 1st June |
| Liverpool – Aintree Racecourse | Wednesday 15th June |
| Maidstone – Kent Event Centre | Wednesday 18th May |
| Manchester – A J Bell Stadium | Wednesday 6th April |
| Newcastle – Falcons (Rugby) | Wednesday 8th June |
| Newmarket – Racecourse | Wednesday 25th May |
| Nottingham – Nottingham Belfry Hotel | Tuesday 31st May |
| Oswestry – Lion Quays Hotel & Spa | Thursday 7th April |
| Portsmouth – Village Hotel | Thursday 19th May |
| Preston – Preston North End FC | Tuesday 7th June |
| Reading – Reading FC | Wednesday 22nd June |
| Rotherham – Aeeseal New York Stadium | Thursday 16th June |
| Wadebridge – Royal Cornwall Events Centre | Tuesday 21st April |
| Wolverhampton – Racecourse | Tuesday 5th April |
CEF TechTalks are supported by leading electrical brands Aico, Electrium, Rolec, Scolmore and Wago and are in partnership with the IET. Almost 20 additional leading brands will be attending to showcase their products and services and answer attendees' questions.
Every TechTalk is free to attend, but with huge interest already, anyone wishing to be there is encouraged to book their spot now to ensure that they can attend the event of their choice.
The venues offer free parking and there will be free breakfast and refreshments available for attendees, alongside the chance to win amazing prizes including VIP British Superbikes hospitality.