Octopus Energy Generation is partnering with turbine manufacturer EWT on ambitious plans to repower up to 1,000 existing onshore wind turbines in the UK to help boost energy security.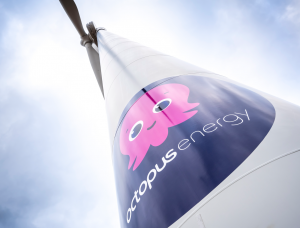 The older wind turbines Octopus and EWT identified are located across England, Scotland and Wales, and have already been powering communities for years. In total the UK has approximately 9,000 onshore wind turbines. By increasing the green generation capacity of around a tenth of these, there's potential to power hundreds of thousands more homes with new cheap, green energy, and drive down energy bills for more people.
Under Octopus and EWT's plans, they will upgrade these wind turbines to more powerful and tech-enabled ones. The new EWT wind turbines will range from 250 kW – 1 MW. Work begins this Autumn, and they aim to be finished by 2030. Starting in the UK, they're looking at working together on similar projects in other European countries in the future. In this partnership, they're exploring a range of ways to increase the green power generated by existing onshore wind turbines – from fitting larger turbine blades, to replacing whole wind turbines and large wind farms.
EWT is one of the pioneers of community wind and has been providing clean and local electricity to communities in Europe and in the US for the last 15 years. Octopus has been working with EWT on two of its Fan Club turbines in Caerphilly, Wales and Market Weighton, Yorkshire. They're expanding this relationship and are also exploring whether some of these re-energised wind turbines could be brought onto a Fan Club-style model. Octopus Energy's Fan Club is a world-first tariff providing cheaper energy when the wind blows.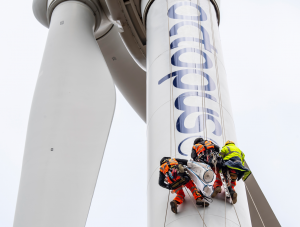 Zoisa North-Bond, CEO of Octopus Energy Generation, comments: "We need to build enormous amounts of new renewable power, but at the same time it's a no-brainer to make better use of the UK's existing onshore wind turbines. There's a huge untapped opportunity to repower wind turbines that communities have already hosted for many years. This means powering even more homes with cheaper, local, green energy, helping to drive down energy bills and provide energy security."
Carel Kok, CEO at EWT, adds: "By working with Octopus to rapidly repower lots of older turbines in the UK, we'll help bring online much more renewable capacity. Our powerful and tech-enabled turbines are the perfect 'goldilocks' solution for communities. We're looking forward to installing many more in the years to come to turn this vision into reality."