Investing in some smart light bulbs is an ideal first step to creating a smart home or commercial premises. Smart lighting, especially when coupled with a smart speaker, can be a seamless way to control your home – and make for some very cool experiences.
And it's not just all Philips Hue nowadays – there are plenty of alternatives. There are a plethora of technologies, sizes, shapes, colours and styles on offer, from a huge array of different brands.
Why buy smart lighting?
Well, there's plenty of reasons – smart bulbs have tonnes of features so you can dim them and turn them on and off with your voice (when paired with Alexa, Google Assistant or Siri).
You can group bulbs together to have your whole downstairs, living room or home under a single control. And you can set up Routines – so 'movie time' turns off the main lights, and turns everything else to a warm colour. You can have your porch light turn on when you open the front door (with a sensor). It's not just impressing your mates with garish colours – this is useful stuff.
How do smart bulbs work?
If you're new to smart bulbs, let's clear up the basics. These devices are actual bulbs that are internet connected. How they connect is another matter. Some work via Wi-Fi, which means you need no extra hardware. Others need a hub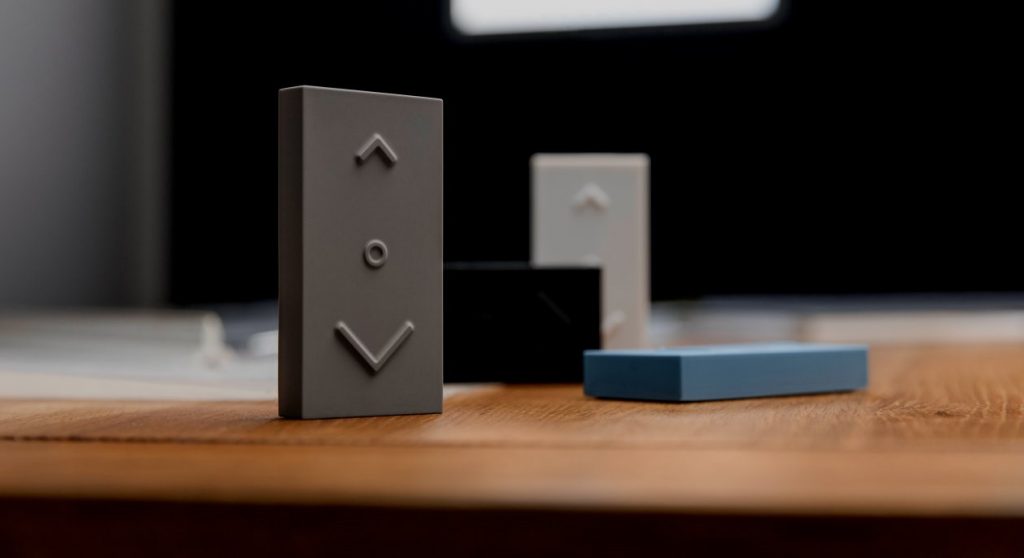 connected to your router.
Are they voice activated?
Comfortable, simple and fast: control your light at home individually by voice. You can use the popular smart speakers: Amazon Alexa and Apple Home Kit. The functions are: on/off, dimming, colour change, light temperature, grouping. SMART+ offers a really large selection of smart lighting products. Modern and highly efficient LED lamps, stylish LED luminaires for indoor use and one of the largest smart outdoor product portfolios worldwide. If you would prefer to also use a more conventional control, these are also available… Smart+ is the best of both worlds!
Why do so many smart bulbs need a hub?
It's not ideal, but smart bulbs work better when connected to a hub. The presence of a hub means they work using Zigbee or Z-Wave, which is a much more stable connection, with a longer range that's less prone to dropouts than Wi-Fi.
How do you fit a smart bulb?
Every system is different, but you set-up the hub and app and then just screw in your bulb and turn it on at the wall. It should be found within the app. For hubless Wi-Fi bulbs, screw them in and turn them on – your phone will connect to them via Bluetooth and pass on your Wi-Fi details.
Are all smart bulbs expensive?
The price is dropping all the time, but yes, they're more expensive than standard bulbs. We'd advise getting a good deal on a starter kit and then waiting to grab single bulbs in the sales – the big retailers are alwa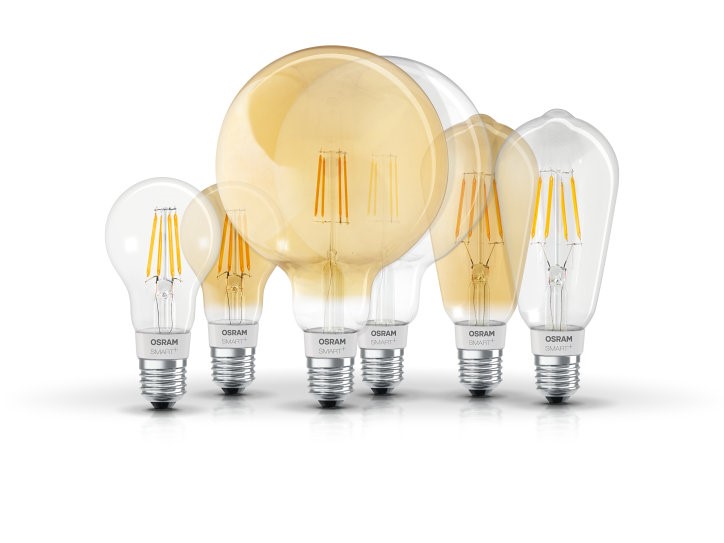 ys discounting.
But there's an alternative. You can get many of the benefits of smart bulbs by changing out for a smart light switch instead. You lose some of the dimming and colour features, but it saves buying 25 smart GU10 bulbs for your kitchen.
Which smart lighting style should I buy?
The LED Specialist choice for smart lighting is the LEDvance Smart+ range.
Revolutionise your lighting at home and control your light with your smartphone. You have the choice between many exciting features. SMART+ also offers you a really large selection of smart lighting products. Modern and highly efficient LED lamps, stylish LED luminaires for indoor use and one of the largest smart outdoor product portfolios worldwide.
Bluetooth
If you want to control your lighting at home simply and comfortably, by voice or smartphone, and you are satisfied with the most important features and don't need a complete Smart Home system with a gateway and Wifi router – then the Bluetooth version is the best solution for you.
ZigBee
Do you already have an existing ZigBee-enabled smart home system, including a smart gateway installed at home, or plan to install one? Then our SMART+ ZigBee products offer you the complete range of functions of a smart lighting system with the possibility of the integration into a smart home automation system.
Use the latest Bluetooth Mesh standard. Although there are numerous smart lighting products that are Bluetooth compatible – look carefully if they also support the latest Mesh technology. The entire SMART+ Bluetooth portfolio is mesh-enabled.
Is there alternative technology to Wi-Fi?
Yes, there is Bluetooth mesh. To explain it, we will use the Ansell Octo system as an example.
What is Octo?
Imagine a driveway that illuminates automatically when you return home on a dark evening, kitchen lighting that brightens during food preparation and dims for relaxing meal times, and bedrooms that are only lit when they are occupied… all controlled via an intuitive, easy to use app on your smart device.
All products in the OCTO smart lighting range communicate with each other flawlessly, forming a Bluetooth mesh that enables you to control all OCTO powered devices throughout your home.
Our technology is not restricted to interior spaces alone. You can also install OCTO devices outside, transforming al-fresco dining with intelligent features that allow you to alter colour temperature and dim brightness to create the perfect atmosphere.
What can OCTO do?
OCTO has a comprehensive range of features that interact flawlessly with your smart device.
Scene selection
OCTO users can set lighting scenes and animations that can be timed to welcome you home in the evening, wake you up in the morning and even dim for mealtimes or parties. Scenes can be created for a whole range of purposes and are easily customisable.
Gallery function
OCTO's Gallery function enables users to control the lighting in any environment from images they have taken. By simply indicating where the luminaires are in each image, users can switch the lights on and off, dim them and change the colour temperature with simple, easy to remember gestures.
Security and sharing
OCTO has a range of security settings that you can tailor to your requirements. Different sharing settings can be set for each network of luminaires with different administrator passwords.
Integrations
OCTO can also integrate motion sensors into a network of luminaires, for both interior and exterior environments. These easily commissioned motion sensors can assist in energy saving by only illuminating an area when they detect motion.
What are the benefits of OCTO?
Easy to use, wireless controllable lighting system
Intuitive operation and set-up via a smart device
No need for an external gateway device
Automatically forms a fast-wireless mesh network
Nearby OCTO powered by Casambi devices are clearly seen and added
Device firmware can be updated over the air
Cloud services enhances user experience
Smart lighting control switches can be easily added to the OCTO powered by Casambi system
What is Li-Fi?
Li-Fi is a two-way, high-speed wireless technology similar to Wi-Fi but uses light waves instead of radio waves to transmit data. Philips Lighting's office luminaires enabled with Li-Fi technology provide broadband connection with a speed of 30 Mb per second (Mb/s) without compromising lighting quality. With 30Mb/s a user can stream simultaneously several HD quality videos while having video calls.
Benefits of Li-Fi
Li-Fi offers benefits over Wi-Fi as it can be used in places where radio frequencies may interfere with equipment, such as in hospitals, or where Wi-Fi signals cannot reach or are weak, such as underground. Other user cases include environments demanding high security; for example, the back office of a financial institution or government service. Li-Fi adds an extra layer of security. as light cannot pass through solid walls and a line-of-sight to the light is needed to access the network.
How does Li-Fi work?
Each luminaire is equipped with a built-in modem that modulates the light at speeds imperceptible to the human eye. The light is detected by a Li-Fi USB key/dongle plugged into the socket of a laptop or tablet (in the future, such technology will be built into laptops and devices). The Li-Fi USB dongle returns data to the luminaire through an infrared link. With Philips Li-Fi-enabled luminaires, customers get the double benefit of quality, energy-efficient LED light and a highly secure, stable and robust connection as Li-Fi has 10,000 times the spectrum of Wi-Fi.
Why Li-Fi from Philips Lighting?
Philips Lighting leads the way in offering seamless handover between light points; meaning that as a user moves from one side of a large office to another, they maintain their connection as one light point hands off to another. The coverage zone provided by Philips Li-Fi-enabled luminaires is also believed to be the widest in the market. The company has Li-Fi-enabled normal office luminaires that provide quality energy-efficient light.
The Wi-Fi signal looks like a mountain range, constantly up and down, while the Li-Fi signal was as flat as Signify's native Netherlands – showing that the signal is consistent and reliable.
Li-Fi can't yet do everything – the fact that it requires a line of sight is one obvious limitation, although arguably also an advantage for security reasons.